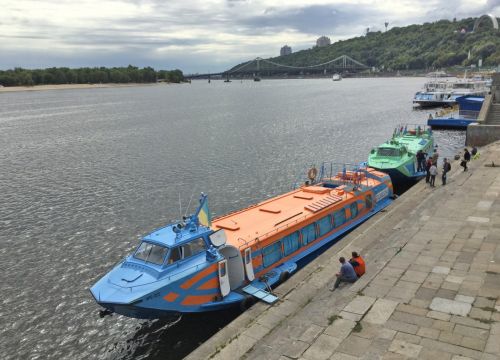 The State Tourism Development Agency announced that it intended to relaunch the operations of Raketa high-speed motor ships on River Dnipro. The first destination from Kyiv should be Kaniv. Routes to Chornobyl, Mezhyhiria, and Pereiaslav have also been discussed repeatedly at various levels of government.
All these beautiful statements are, alas, not new but the plans have never come to fruition, says Dmitry Vlasov, who owns hydrofoils.
Shipping is not Dmytro's core operation. He is a producer for foreign mass media. According to him, he came up with the idea of ​​returning the Raketa to the water after he saw the awe that vessels of this class inspired in passengers in their final years of operation on River Dnipro. He later accidentally stumbled upon an abandoned but unused Raketa (or rather, a vessel of the Polesie type) in the Kyiv river port and realized that he would like to give these vessels a new lease of life.
First, let us figure out what the Raketas are and what their history is.
Raketa is the name of a series of Soviet hydrofoil vessels (projects 340, 340E, and 340ME) designed for high-speed transportation of passengers on routes up to 600 kilometers long. Such vessels have an operating speed of 60-65 km/h. They were produced between the 1950s and 1970s and they became so popular that the Raketa became a household name.
Therefore, laypeople often call other series of hydrofoils Raketas, including the more capacious Voskhod or Polesie models, which were designed for transportation on small rivers and manufactured in the second half of the 1980s. There was also the Meteor hydrofoil model, which accommodated 123 passengers and operated on long-haul river routes, as well as their sea-going versions known as the Kometa and a later version known as the Kolkhida.
If not for their high fuel consumption, these motor ships would possibly be playing the role of "water minibuses" everywhere today. After all, it is much more pleasant to get from point A to point B by water, especially during the warm season of the year. However, the Raketas "folded their wings" in Ukraine at the end of 2004. That was the last year hydrofoils were used for mass transportation on River Danube (on the Vilkove - Izmail and Reni - Silistra routes), River Dnipro (Kyiv - Kaniv route), and the Black Sea (Kherson - Odesa route).
We spoke with Dmytro Vlasov, who has singlehandedly been restoring Raketas (some of which are currently transporting passengers in the Nibulon fleet) to find out what is special about these vessels and how to get them back onto the water.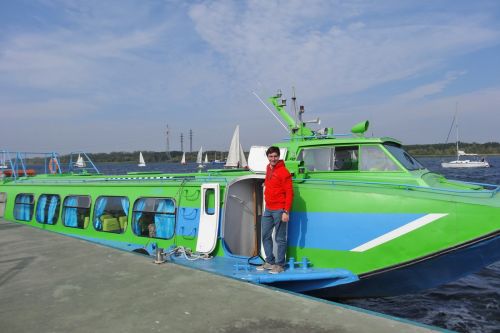 How did you come up with the idea of ​​restoring hydrofoils?
I am from the city of Kherson. There were many ships of various types in our port during my childhood, including many Raketas. That was their "finest hour," when they operated to various destinations from Zaporizhia and Dnipro to Odesa. They had an incredibly extensive route network and it was convenient to travel on them both within the region and to other regions. However, they began to disappear rapidly in the early 2000s. The last time I saw them in Kherson was in 2002. I later moved to Kyiv and I wanted to take a ride to Kaniv on a vessel of the model Voskhod one day. They were in their final years of operation at the time. I remember running to the boat station in Kyiv at 08:00 only to find that both vessels were already full. They stopped operating in 2004.
Some services were still available on River Danube. There were even international services. The Raketa that I acquired operated on the Reni - Silistra (Bulgaria) route. They were no longer available anywhere else in Ukraine.
One day, I went to the Kyiv river port while doing repairs in my apartment. I saw a Raketa that had previously operated on the Reni - Silistra route in the cargo area of ​​the port. It was in an "as usual" condition, which means that it was possible to restore it completely. It was the same model as the vessel that we had in Kherson during my childhood.
How did you decide to buy and restore the first vessel?
I started researching this topic to try to understand why they were not in operation and, on the other hand, where they were still in operation and how. What is the economic component? As a producer, I have to deal with many problems every day and this was one of the next major challenges. I essentially needed to learn a new profession. I had to prepare a lot and conduct research. In the end, I found like-minded people. There is only one operational Raketa in Kyiv. It is owned by the Pivdennyi Railway, which is part of the Ukrainian Railways joint-stock company (Ukrzaliznytsia). These people helped me figure things out and then helped me with the restoration, launch, and operation of the first vessel. This was in 2013. Then I bought a second Raketa. I bought them myself because I realized that I did not want to cooperate with anyone.
How many vessels have been restored and where are they now?
Three so far (two Polesie hydrofoil vessels and one Nevka hydrofoil vessel), and three more are in the process of restoration. The Nibulon company has already bought two of them. I now have one vessel in operation, one vessel under restoration, and two vessels under repair.
From who did you buy your Raketas?
One from the Ukrrichflot shipping company in Chernihiv, the second and third from the Kyiv river port, the fourth from the Cherkasy river port, and the fifth from a private owner in Mykolaiv. We bought the sixth from the Ukrainian Danube Shipping Company, but we are currently suing the company because it does not want to give it to me...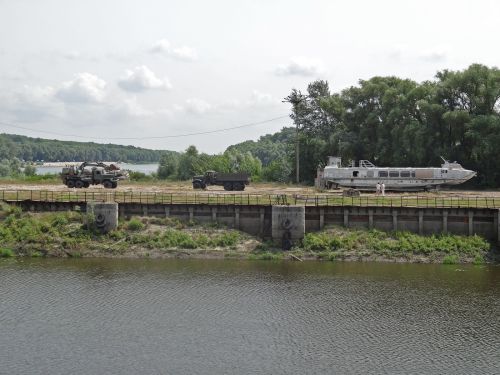 Were all the ships out of service?
They were in a very sad state. The one that I bought in Chernihiv (a Polesie model) was going to be scrapped. There was no buyer for it before me. The infrastructure for it no longer existed in the port. I had to drag this vessel through the port's territory with the help of military equipment. There were no taps, there was insufficient water, and there was nothing to flush... At that time, more people worked for me than in the entire port of Chernihiv combined.
It was an incredible challenge. I seriously researched its parts and engines and how they all work. We picked up the vessel in 2013, and it was already "flying" in 2015.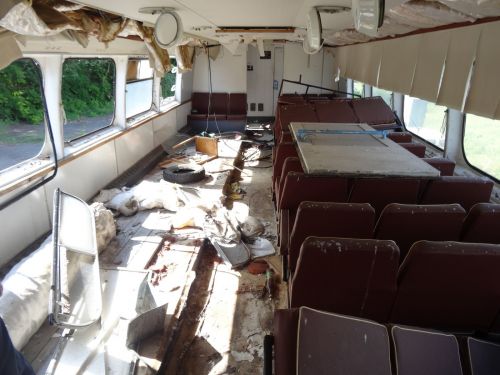 What about the other Raketas?
We had one vessel that was made in Chernihiv and another one that was made in Kyiv. I wanted to launch one of them onto the water as early as 2014. At that time, nobody expected a war to break out. When the Maidan was burning in February, we could see smoke from Podil. My employees were very worried about how things would turn out. Nevertheless, we did not stop and continued working. We understood that we wanted to begin transporting passengers from the summer of 2014.
We decided to begin in Kherson. We drove the vessel there, and we spent a lot of time on preparations. Meanwhile, there was no documentation explaining how to adapt this vessel to the new shipping requirements. Finally, we performed our first trip on 12 September 2014. We did it without officials and with minimal information. When we launched, I realized from the first few days that it could work despite the absence of subsidies and investor assistance.
How much did each vessel cost if, as you said earlier, the repair cost about UAH 1 million?
They definitely cost over UAH 1 million each.
What kind of transport services did your vessel provide?
We have launched three vessels since 2015: one in Kyiv and two in Kherson. In Kherson, it operated between the regional center and the district center of Hola Prystan based on the "shuttle bus" principle. In Kyiv, we tried the pleasure craft format because we did not know what the market conditions were. We realized very quickly that this was not entirely "ours" because there are many pleasure crafts and that we could offer a unique product. Therefore, we began performing trips to Mezhyhiria in 2016 and Kaniv later. This is something that the authorities wanted to do during the 2012 European Football Championships, but nobody was able to organize it.
What was the level of demand for rides from Kyiv, for example?
Our first services from Kyiv to Kaniv were sold out instantly. We began offering a full excursion program. Although I am just a carrier, I had to pull all the tourist components behind me: organize excursions, negotiate with local operators, and organize a fully-fledged information day, lunch, and local transfers. It was difficult and it influenced the cost estimate. Therefore, we gradually moved away from it. The demand for these services remained at such a level that we were able to perform several trips per month. However, we were unable to raise the ticket price enough to meet the pressing needs. We carried passengers at the price of UAH 1,000 per ticket until 2019, inclusive, but we were doing it at the cost price in order to retain control of the route. Even then, we no longer had a crazy level of demand because even UAH 1,000 is a large amount for many people.
Today, the economically justified price of a ticket to Kaniv and back could start at UAH 1,800. I understand that this is expensive for most people. A ticket cost UAH 600 UAH when we first started transporting passengers. People understood what they were paying for. It was really worth it. There was a great atmosphere on board. I loved this "one-day cruise." People ran onto the vessel at 8 a.m., fearing that they would be late, and hurried to take their seats, just like airplane passengers. You will not see this at the boat station in a long time! They took their seats and we departed. Everyone was delighted: Koncha-Zaspa, the reservoir, the passage through the sluice gate, Kaniv, Tarasova Hora... In addition, such trips saturate the body with oxygen. Try to stand in the fresh air for an hour at a speed of 60 km/h! Many people experience oxygen intoxication in a good way.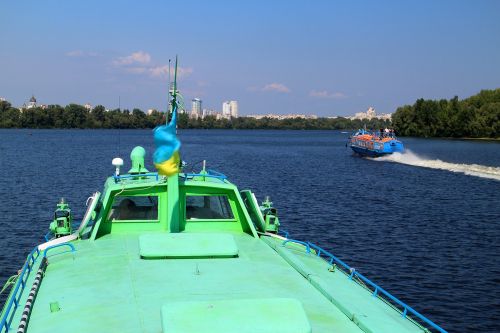 Regarding the question about the operating cost, have hydrofoils lost their appeal in today's economic environment?
During the Soviet era, nobody counted the amount of diesel fuel. It was simply written off. Today, we buy it with money and look for places where it is a hryvnia cheaper... Today, diesel fuel alone accounts for 50% of the operating cost of each trip.
Can the issue be resolved through the modernization of the vessels?
We have adapted our vessels to all the requirements for navigation safety and passenger comfort, but we retain the old engines, unfortunately. If we had bought new engines at that time, the sums would have been completely different. The cost would never have been recouped in Ukraine. Therefore, we will have to maintain the ones we have.
When we began operating our Raketas, there were no engines that were more efficient to replace the old ones. The level of fuel consumption was the same for the old engine that was produced in 1980 and the new one that was produced in 2013... The only difference is that the new engine is a new engine. Spare parts for such engines are super expensive and their maintenance can be performed only by specialized organizations.
Old Soviet engines require very careful operation, as well as precise mechanical support and maintenance. However, the crew can repair such engines on the spot and spare parts for them are relatively inexpensive. We have had technical difficulties more than once. It would be easier with new engines, but if new engines break down, they are expensive to repair and their repair takes a long time.
Engines that are more economical and cheaper have already begun to appear. They could improve the economic component. However, my opinion is that the problem is still in management and operational management and not in the high fuel consumption.
If it is so hard to recoup costs, why do you keep doing it?
I started doing this because no one knew how to do it before me. The only thing that existed before is the old Soviet system that still exists at Ukrzaliznytsia, in which freight transportation is subsidized by passenger transportation. It is the same on the river.
Does this mean that even Nibulon's transport operation is deeply unprofitable?
In a sense, Nibulon's transport operation is a contribution to the development of social transportation in Ukraine.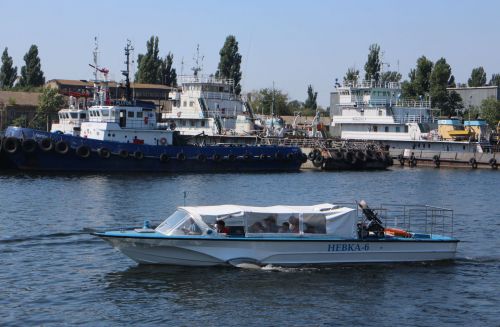 How can the Raketas be made to pay for themselves?
There is no magic wand for this situation. A comprehensive approach is needed. It is necessary to persuade the local authorities that this mode of transport exists and that it is not just a toy to be used for raising one's ratings, but a tool that needs to be developed properly. For example, when the Kyiv subway was closed last year, I proposed a shuttle service to the city administration. We were ready to transport people in the open air from the left bank of River Dnipro to the right. Unfortunately, this proposal was rejected.
It is also necessary to get people used to the idea that river transport can work not only in the summer but also in late autumn and early spring. It is OK in Sweden, OK in Italy, and OK in Greece. Here, as soon as it starts to rain, the boat station is empty. In other countries, hydrofoil vessels are profitable because the transport seasons are longer.
In addition, there is a critical lack of infrastructure for such vessels. In Dnipro or Zaporizhia, there are not even boat stops as such. There are no transport hubs allowing a person arriving from another district on another mode of transport to transfer to a Raketa. For example, Nibulon is currently operating from an embankment in Kherson that serves as the terminus for the only minibus in the entire city. Many people need to change trains to get there.
In addition, these routes cannot exist permanently where there is no economic component (for example, the Kherson – Hola Prystan route). Having Raketas in every regional center is just as futile as building bridges along a river. For example, a ticket for a Raketa from Kherson to Hola Prystan used to cost UAH 50 while a ticket for a minibus used to cost UAH 25. In that case, it was possible to compete with a minibus. Where the margin between solvency and cost differ significantly, people will not be willing to overpay. Therefore, one must understand that Raketas cannot operate everywhere, except in the case of one-time tourist trips.