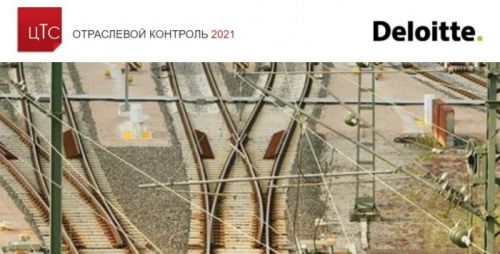 The Center for Transport Strategies, in partnership with Deloitte, is conducting the fifth phase of a study within the framework of the "Industry Control" project.
In 2021, the focus of attention is the Ukrainian rail transport market and the problems of the Ukrainian Railways joint-stock company (Ukrzaliznytsia). The objective of the study is to assess the effectiveness of rail transport in handling the country's key freight flows, the level of financing of Ukrzaliznytsia's capital investments, the methods of distribution of its railcar fleet, the anti-crisis steps necessary to restore and optimize rail transport.
In accordance with tradition, a survey of market participants will be conducted during the first phase of the study, including major shippers in the manufacturing and the agro-industrial complex, railway operators jointly accounting for more than 90% of the freight traffic on Ukrainian railways, and leading railcar manufacturing enterprises. In addition, international financial organizations investing in projects for the development of railways in Ukraine will participate in the survey.
"For us, as the authors of the study, the key value is its applied nature. It is not just another reason for discussions about transformations on the railways but a basis for adoption of specific managerial decisions," CFTS Director Serhii Vovk said. "It is especially important today to perform a high-quality dissection of business opinions on the most pressing issues for the industry. Personnel reboot at both the operational level – the appointment of new members of the company's management board – and the strategic level – the supervisory board – is currently taking place at Ukrzaliznytsia. We hope that the consolidated opinion of the company's main clients and stakeholders will be a useful tool for developing high-quality solutions and a comprehensive action plan that the market and the industry are waiting for."
"We invite market participants to express their opinions on how Ukrainian railways should develop. This will be our joint contribution to the work on Ukrzaliznytsia's efficiency and client-centeredness," added Dmytro Pavlenko, a partner at Deloitte and the head of its infrastructure division.
The Center for Transport Strategies (CFTS) has been conducting studies within the framework of the "Industry Control" project since 2015. The study is a joint project between the CFTS and Deloitte. The main goal is to support structural changes in the transport industry and consolidate the expert opinions of the leading business companies in Ukraine on the most pressing and important issues of reforming the transport sector.