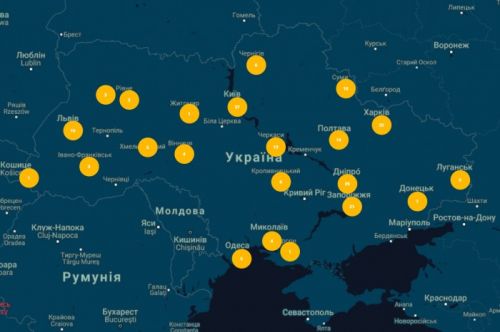 The Ukrainian Federation of Employers has developed and presented a website for those who want to learn more about the capabilities of the Ukrainian mechanical engineering industry and localization of production in Ukraine.
As the CFTS portal reports, the website contains a localization map that demonstrates the potential of domestic enterprises in four categories of mechanical engineering that are subject to localization of production – rail transport, public (urban) transport, municipal and road special equipment, and energy and electrical engineering.
"The bill No. 3739 on localization is now awaiting its second reading in the parliament. The bill stipulates that localization of production should be required during government procurement of products in certain categories of mechanical engineering," the federation said.
The website provides information about the proposed legislative initiatives and their impact on the Ukrainian industry, employment, and the growth of the Ukrainian economy. The localization map shows the number and main capabilities of Ukrainian enterprises that are manufacturers of products or suppliers of materials and components in the areas of mechanical engineering and transportation proposed by the bill.
According to the federation, about 100 enterprises in the Ukrainian mechanical engineering industry produce such types of equipment and more than 4,000 manufacture components and materials for them. These enterprises employ more than 200,000 Ukrainian citizens.
"The requirement to ensure that local products are included during procurement of goods with state budget funds is a reasonable state policy. Today, we, one of the poorest countries in Europe, are providing jobs for workers in developed countries, but we must first think about jobs and a strong economy here in Ukraine," said Dmytro Kisilevskyi, the deputy chairman of the Parliamentary Committee on Economic Development.
Earlier, he said that even 50-55% of the production of locomotives in Ukraine could be localized.