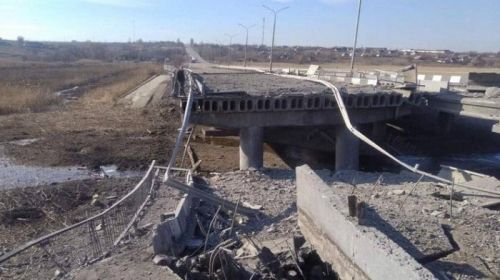 Russia has destroyed 3,500 infrastructure facilities in Ukraine, including 230 transport infrastructure facilities, since the beginning of the war.
Ukraine's Interior Affairs Minister Denys Monastyrskyi announced this, the CFTS portal reports.
In particular, 165 critical public infrastructure, such as power substations and gas pipelines, have been destroyed.
"Seventy-two educational institutions and 21 healthcare institutions on the territory of Ukraine have been destroyed completely or partially. The number of residential buildings changes every day. It is currently more than 2,700 destroyed houses. Social institutions total 10. Other objects, including buildings belonging to the State Emergency Service, the National Police, etc. number more than 400," he said during a nationwide telethon.