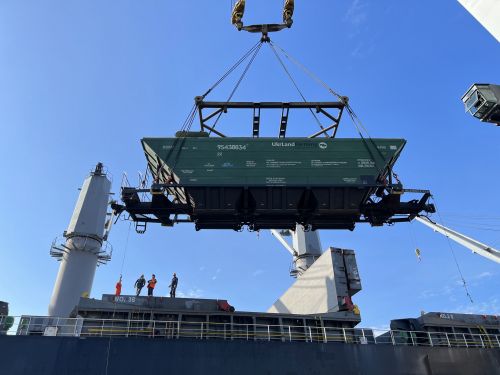 Ukraine's Minister of Foreign Affairs Dmytro Kuleba has said that 123 ships carrying 3.3 million tons of agricultural products had been sent to African countries as of the beginning of May, thanks to the implementation of the Black Sea Grain Initiative, which established a humanitarian maritime corridor to allow ships to export grain and other foodstuffs from Ukraine.
The Ukrainian Ministry of Foreign Affairs announced this in a statement, the CFTS portal reports.
"This, in particular, has made it possible to stabilize the food situation in several African countries," he said.
Six ships with a cargo of 170,000 tons of wheat were sent to Somalia, Kenya, Ethiopia, and Yemen from December 2022 to March 2023 within the framework of the Grain from Ukraine humanitarian program. Ethiopia received 90,000 tons, Kenya 25,000 tons, Somalia 25,000 tons, and Yemen 30,000 tons.
According to Kuleba, there are plans to send ships loaded with agricultural products to other countries that need help soon.
In this context, the minister called on the African Union to demand that Russia stop obstructing the operation of the humanitarian maritime corridor in the Black Sea and eventually lift the blockade of Ukrainian ports.
"Russia should not use food as a weapon. The unimpeded export of Ukrainian grains will help African countries get the agricultural products they need. We call on the African Union to clearly declare to the Russian Federation that its destructive policy is unacceptable," Kuleba said.