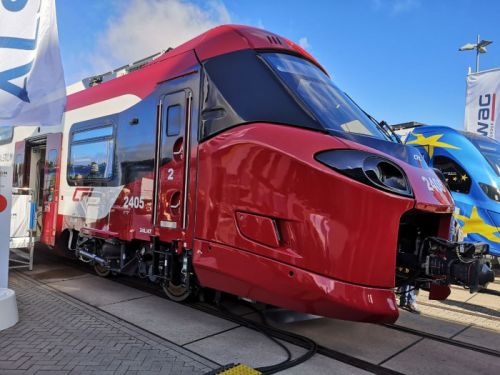 Alstom, a rolling stock manufacturer based in France, has exhibited its Coradia Stream regional train at InnoTrans 2022, the world's largest rail industry trade fair, the CFTS correspondent reports from Berlin.
According to the company, this train has the highest level of control automation among the manufacturer's similar products.
Another highlight of the train is the possibility to combine double- and single-decker cars, depending on the wishes of the customer.
According to an Alstom representative, a fully double-decker configuration allows operators to increase capacity by 30% but a single-decker configuration provides more comfort and additional places for bicycles or wheelchairs.
The train has low floor accessibility and adaptable entrance height.
The trains come in 3 to 5-car articulated and 4 to 10-car semi-articulated configurations with lengths ranging from 66 meters to 165 meters and a passenger capacity ranging from 170 to 570.
The maximum speeds are 160 km/h for regional trains and 200 km/h for intercity trains.