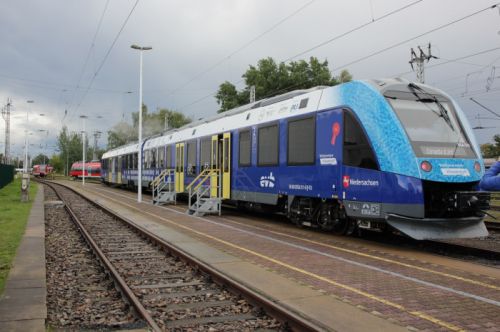 The Coradia iLint hydrogen train produced by Alstom set a world record by covering the distance of 1,175 km on one tank.
According to the CFTS, journalists were informed about this at the InnoTrans-2022 fair trade, which takes place in Berlin 20-23 September.
As Alstom representative noted, this is a second-generation mass-produced iLint train, which is now in full commercial operation in Germany (previously, there were two experimental first-generation iLints in test operation - СFTS).
The train, which completed the trip with a record figures, belongs to the fleet of the Regional Transport Company of Lower Saxony (LNVG) and has been running regular passenger services on the network of the Elbe-Weser Regional Transport Company (EVB) since mid-August. As a part of this project, Alstom also cooperates with the gas engineering company Linde.
From Lower Saxony, Coradia iLint traveled through Hesse to Bavaria, and stopped at 1,175 km near the German-Austrian border.