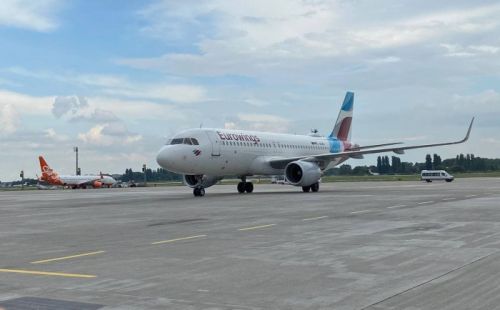 Eurowings, a German low-cost airline that is part of the Lufthansa Group, operated its first flight to Kyiv on 1 September.
The flight arrived at the Boryspil airport from Dusseldorf, the CFTS correspondent reports.
The flight was operated on an Airbus A320 aircraft with 104 passengers on board. The return flight to Dusseldorf had 174 passengers on board.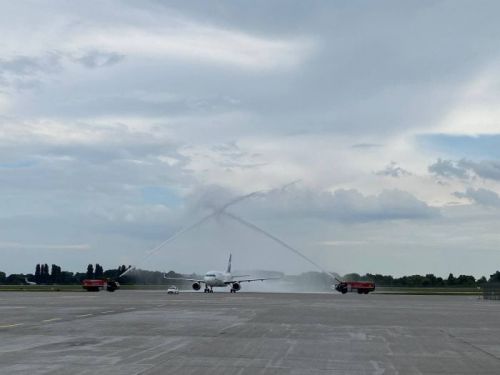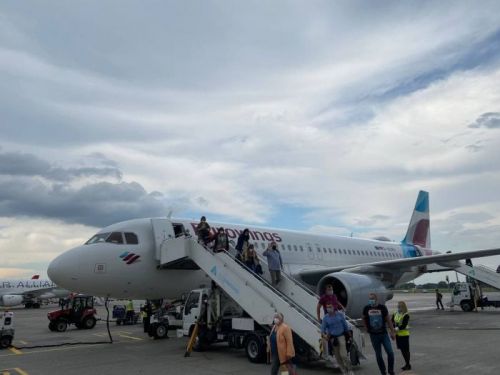 Flights on this route will be operated three times per week (on Mondays, Wednesdays, and Fridays).
"Eurowings is the first airline to dare to launch flights from Kyiv to Dusseldorf during the pandemic," said Peter Ziegler, head of the economic department at the German embassy in Kyiv.
The Lufthansa Group's new General Manager for Ukraine, Belarus, Turkmenistan, and the South Caucasus Karsten Zang said that the Eurowings flights would bring the number of the Lufthansa Group's flights to flights to Ukraine to 70 per week.
"This is the latest page in the 30-year cooperation between the Lufthansa Group and the Boryspil airport. The group's airlines currently operate about two dozen flights to Boryspil per week," the airport's new General Director Oleksii Dubrevskyi said