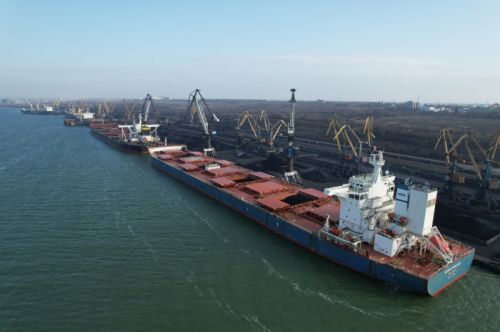 The blocking of sea lanes in the Black Sea and the numerous military attacks on port infrastructure are prompting Ukraine to look for new, effective ways of fighting and protecting its arteries of trade. In an interview with the CFTS portal, Oleksandr Vodoviz, the head of the Metinvest CEO's Project Office, discusses the guarantees that businesses need to fully resume maritime exports, how this will benefit the country and the state budget, and how long it will take Ukrainian companies to regain their positions in foreign markets.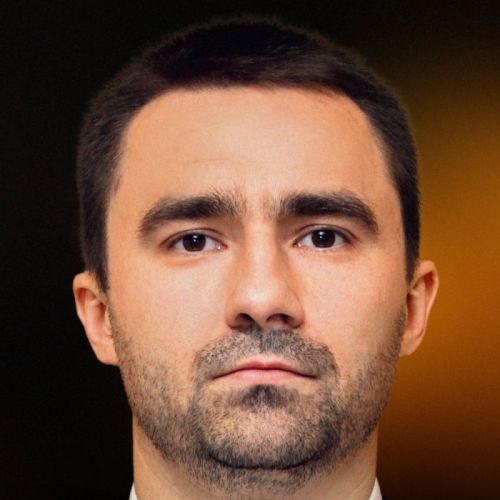 How well did the Black Sea grain deal work; does this format have a future?
I will proceed from the generally recognized principle of international law, which states that civilian maritime shipping is free and no country has the right to dictate its terms. If we take this factor into account, then the Black Sea grain deal essentially legitimized Russian piracy in the Black Sea from the very beginning, with Russia deciding at its own discretion who would trade there, with what, and how. They used it as another tool for exerting pressure on Ukraine, with the primary goal of reducing grain exports from Ukrainian ports by any means necessary and crushing the country's economy. One can say that the humanitarian grain corridor established by the Black Sea grain deal was not in operation in the final 3–4 months of the deal, with only one ship leaving Ukrainian ports every two weeks. This means that the Russians achieved their goals. Russian documents obtained by the Ukrainian Defense Ministry's Main Intelligence Directorate prove that these were Russia's intentions. After that, I think none of the parties to the grain deal had any illusions about Moscow's true motives. This was not invented today: we can recall the Nazi blockade of trade routes between the United States and Europe during World War II and many similar cases. The Russians are implementing a similar scenario.
The grain deal achieved its tactical goal of enabling Ukraine to export its grain stocks, but it did not solve the strategic problem. Our primary message is that we should not repeat our mistakes by looking for some sort of deal because freedom of shipping is not a subject of deals but a basic principle of maritime trade. It is necessary to find the aggressor country's pressure points that will allow us to reopen Ukrainian ports not only for the export of grain but for the export of all types of cargo.
What could these pressure points be?
We can highlight three key components. The first is financial. The state has already allocated UAH 20 billion to a separate fund for insuring ships. However, this mechanism is still not working because the relevant "bylaw" still needs to be drafted. As far as I know, the Ministry of Reconstruction is working on it now. However, this fund can only cover damages inflicted within a 12-mile zone. Therefore, we need some sort of international insurance fund to cover war-related risks in the rest of the Black Sea, all the way to Turkey.
The second is a position of strength. In addition to increasing the protection of ports and maritime infrastructure from air and missile strikes - which is an extremely topical task today - it is necessary to demonstrate clearly that the Black Sea does not belong to the Russians alone. I do not know exactly what needs to happen, but we have a military that can plan such operations. Russia only understands strength, and I think a lot will change if we show a position of strength.
The third is to involve in the negotiations interested parties who have their own pragmatic motives and whose economic interests will definitely suffer from another escalation in the region, which is what Russia is doing today. We are talking about countries that are interested in maritime exports through the Black Sea, like Ukraine. For example, Kazakhstan–which transships its crude oil through the port of Novorossiysk–and Turkey.
Tell us more about Turkey. What could be its role?
There should be no illusions: everyone has seen that Turkey uses any geopolitical situation to its advantage. They are only interested in their country and in making money. In principle, this is right and patriotic in terms of protecting their interests. They say, "Any situation in which we earn more is beneficial to us."
My point of view is that we need to show and convince Ankara that such opportunities exist specifically with Ukrainian exports. For example, the Turkish naval fleet can fully facilitate the transportation of our products. Yes, it will be expensive and difficult. In addition, they do not have the large vessels needed to enter the markets in Southeast Asia and other distant regions, but it is better than what we have now. I think they will find Russia's pressure points if we approach them with such a proposal.
What are the stakes for Ukraine in the issue of unblocking its ports?
Aid from partners currently accounts for 51% of Ukraine's state budget revenues. This is sufficient to meet our needs and increase our foreign-exchange reserves to a record USD 36 billion. But what will happen if the aid decreases by at least 10%.
The volume of Russia's annual trade through the Black Sea is currently estimated at USD 80-100 billion, which it can use to finance the war.
Our export revenues are only USD 3 billion. According to estimates by the Ukrainian Federation of Employers, unblocking Ukraine's ports will generate an additional USD 4 billion in direct taxes and increase foreign-exchange earnings by USD 18 billion, not to mention the number of people that will be employed. For this amount of money, I think it is worth putting the issue of unblocking Ukrainian ports on the top of the agenda. However, this is an issue not only for our government but also for our Western partners, who will equally benefit if our country's economy works and becomes more independent.
If you look at the figures, Russia is essentially only increasing its export flows through the Black Sea. Does this mean that international sanctions are not working?
Every country evaluates the benefits for itself, and there should be no illusions that Europe will incur huge losses just to restrict Russia. It would also be wrong to say that the sanctions are not working at all. We can see this in the conditions that Russia is setting regarding the grain corridor, which include allowing the Russian Agricultural Bank (Rosselkhozbank) to return to the SWIFT bank messaging system. This means that it is important to them. We need to look for such pain points and try to put as much pressure on them as possible.
However, we should not forget that Russia has always spent a lot of money on lobbying, and it is now spending significantly more because the stakes are higher. They have learned to use legal and economic mechanisms to circumvent sanctions.
On the other hand, we are still learning to work with these instruments at the level of the Economy Ministry and the Foreign Affairs Ministry. Businesses also have their own vision, and we have been sending our analytics and calculations outlining what we think would be good and where we can work on Russian sanctions. I hope it will proceed to practical implementation.
This means the mining and metals industry does not view this as just a matter of logistical restrictions on exports.
We used to export 25 million tons of our products by sea every year. Ore mining and processing plants are currently operating at 15% of their capacity, and they export all their output to Europe and only to plants in Eastern Europe. Anything farther is not profitable in terms of logistics. The same applies to metals.
In addition, we are having to compete with the Russians in the European market. The European Union's 11th package of sanctions imposed a ban on finished metal products from Russia, but the main thing that Russia continues to supply is billets and slabs. Europe is not ready to impose sanctions on these because it needs to keep its plants operating at full capacity. Yes, there are certain quotas for Russia, but they are not taking them up but continue to trade successfully, earning foreign currency for financing the war despite the bombastic rhetoric about sanctions, restrictions, etc.
The authorities have announced major plans to switch to green metallurgy and production of DRI/HBI for export to the EU. How realistic are these plans, considering Ukraine's ports remain closed?
We are in favor of green metallurgy and the processing of ore in Ukraine. However, metallurgy and mining are very capital-intensive industries. We are talking about tens of billions of dollars over the next 10–20 years. The first question is, "Who will give us such loans during a war?" For international funds to come here, investors must be convinced that they will be able to recover their money. The state must provide some guarantees. We are not asking for grant money; we are talking about state-guaranteed loans to enable us to process this raw material in Ukraine.
We had a total of 45 million tons, which we exported. We used 25 million tons for production. If we install DRI at each of our integrated ore mining and processing plants, we will be able to process an additional 15-20 million tons here and export the finished product. There will be less of it, but it will be more expensive. But then again, the issue of logistics will arise.
Another issue that is even more important than money is the issue of people. Even before the full-scale invasion of Ukraine, we had difficulty hiring crane operators, excavator operators, and workers in other specialties. We even thought about looking for workers in Uzbekistan and Kazakhstan because we were short of repair crews. Many people have now gone abroad, and Europe is not very keen to let them come back. So, when we talk about green metallurgy, it is not even money that is key but people. It takes two to three thousand people to build a module. Where can you find that many people in Kryvyi Rih? We will need to create special programs; to attract and motivate people. Therefore, the personnel problem is the number one problem.
Even here, we have to ask about the economic impact not only on the industry but also on the entire country. After all, we have the highest job multiplier - for every person working in metallurgy, there are eight people in related industries.
If we are to forecast the development of Metinvest and the industry in general, what can we expect?
The company is currently going through a difficult time. We have done a lot of work to stabilize the situation and maintain production where possible. We paid salaries to the Azovstal iron and steel works' employees for eight months after the beginning of the invasion. Then we employed those who moved to the government-controlled territory in our factories and terminated the employment of those who remained in the non-government-controlled territory or went abroad and did not report back. In total, we have had to lay off about 30% of 85,000 people.
Our plants are currently operating in a quiet mode. We will be able to continue in this mode until 2024. It is hard to say what will happen if the ports remain closed. Such a situation exists not only in our company but in the entire industry. The Ferrexpo iron-ore producer and the ArcelorMittal integrated steel company will also be forced to lay off people. All this will have consequences for the economy.
If we consider a positive scenario in which the ports reopen tomorrow, how quickly will you be able to regain your market position?
We will be able to return our customers within two months. However, we will be able to wedge ourselves back in there only if their contracts are expiring. Therefore, we will have to see how to regain it subsequently.