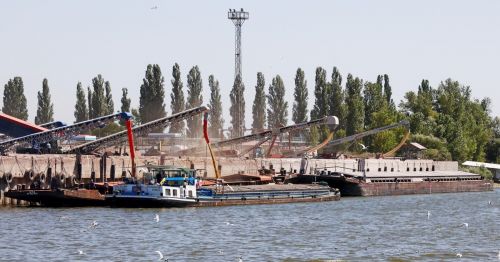 Russia has been sabotaging the operation of the Black Sea "grain corridor" established under the Russia-UN-Turkey grain deal (the Black Sea Grain Initiative) since October 2022. The Russian Federation stopped participating in the Black Sea Grain Initiative altogether on 17 July, when it withdrew its guarantees of shipping safety and began systematically attacking the Ukrainian ports that participated in the Grain Initiative. Russia attacked the Danube port of Reni on 24 July. Forbes asked Serhii Vovk, director of the Center for Transport Strategies (CFTS), how critical the situation is for continued grain exports from Ukraine, whether Ukraine should return to the grain deal, and how to solve the problem.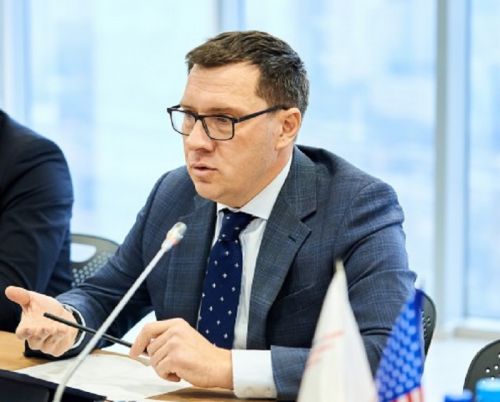 What infrastructure did Ukraine have and use to export grain through the grain corridor?
The structure of Ukraine's grain exports was quite simple until 17 July, when Russia stopped participating in the Black Sea Grain Initiative and withdrew its guarantee of shipping safety under the initiative. We exported 50% of our grain through the deep-water ports that participated in the grain initiative—the ports of Odesa, Chornomorsk, and Pivdennyi.
We exported 25% through the Danube ports of Reni and Izmail and 25% through Ukraine's western border crossings, from where it was then shipped in transit to ports in the European Union.
The grain deal has largely fulfilled the tasks set for it. We started the current fiscal year with grain stocks of around 9 million tons. A year ago, grain stocks were more than 22 million tons.
According to various estimates, the potential for the export of all agricultural (not only grains but also oilseeds and processed products) in the 2023/2024 fiscal year is around 55-60 million tons. This is 15% more than we exported in the 2022/2023 fiscal year.
Russia attacked the port infrastructure in the city of Odesa and the Odesa region during the period of 19-21 July. The infrastructure along the River Danube remained an alternative route for Ukraine's grain exports, but the enemy attacked it with kamikaze drones in the early hours of 24 July. The port of Reni was hit and the Maersk port operator's facilities were damaged. Does Ukraine have logistical alternatives to these export routes?
Currently, we have no alternative to unblocking all maritime exports from Ukraine. The Danube port infrastructure is in the same risk zone in terms of military vulnerability—the distance from the ports of Odesa and Chornomorsk to the River Danube is short, and the air defense system in this region needs significant strengthening.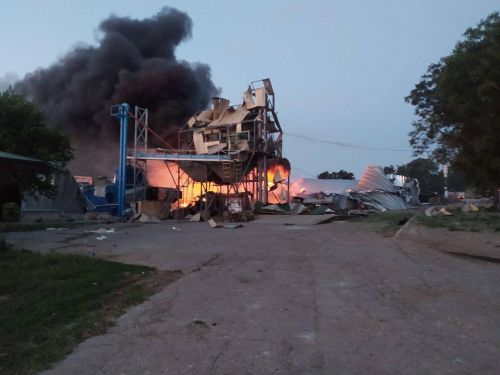 How difficult will it be to rebuild the damaged port infrastructure, and how much will it cost?
Ukraine's grain terminals were among the best in Europe (where there is an insufficient number of grain export terminals) and the world in terms of technological solutions and speed of grain cargo handling.
That is why the reconstruction of such complex transshipment facilities as the Kernel terminal at the Chornomorsk seaport could cost tens of millions of dollars. The work will take at least a year, even if it is possible to attract international specialists and engineers despite the risks.
It is possible to rebuild the infrastructure using simpler technologies, but then the cost and speed of transshipment will be less predictable. Losses will be higher and the efficiency of the export structure will decrease.
What about increasing overland grain exports through neighboring countries such as Poland?
Ukraine's grain exports through western border crossings—no matter how much we want it—will face significant political opposition from our closest allies, especially in Poland. It is naive to hope that this negative factor can be addressed through negotiations.
No Polish agriculture minister would damage his own political prospects or get into a conflict with Polish farmers' unions by acting in the interests of farmers in another country. We can only guess what kind of confrontation is going on in Poland at the level of lobbyists if things have gone so far that farmers are blocking roads.
Europe has seen how robust the Ukrainian agricultural sector is, both in terms of technology and business practices. They simply do not want to allow a competitor to enter their market.
The unresolved issue of the export and transit of Ukrainian agricultural products through the European Union is one of the main obstacles to Ukraine's European integration.
It will not be easy to switch to other logistic routes. The cost of transporting grain will be extremely high, so neither farmers nor traders will find it profitable to transport grain. They will try to build up stocks within Ukraine and wait for a more favorable time, especially considering that no shortage of grain elevators and grain storage facilities is expected this year.
What is the current state of relations between Ukraine and Romania regarding the use of Romanian port infrastructure for the export of Ukrainian grain?
Romania is now actively cooperating with Ukraine on grain exports. However, the port capacities on the Danube are acutely insufficient, and the issue of dredging the Danube - which we urgently need - is very sensitive for Romania.
Should Ukraine count on the grain deal resuming?
The war has opened another front—the war for the arteries of trade. It would be a very short-sighted policy to expect that we can agree on anything on Russia's terms.
It would be a massive mistake for Ukraine to try with all its might to get back into the same "grain deal" that we had. It would be an own goal.
Otherwise, we will end up with what we had before—an agreement that does not work, that can be terminated anytime, and that is subject to several additional hostile demands that, in reality, have nothing to do with us. If we analyze the list of Russia's pseudo-demands for the further extension of the grain deal, the only one that has the slightest thing to do with Ukraine is the demand to unblock the Togliatti-Odesa ammonia pipeline. It is not up to us to lift the sanctions related to the disconnection of Russian banks from the SWIFT interbank messaging system or to end the pressure on Russian assets.
We need to get out of the rules of the game imposed on us by the Kremlin.
Could Russia completely stop grain exports from Ukraine and displace us from global markets?
Russia is already pushing us out of markets and planting a time bomb. Once you are pushed out of a market, it is very difficult to get back in. With its steel products and iron ore, Russia has already pushed Ukraine out of its traditional markets, such as China.
Russia does not hide its plans. Moscow wants to do the same with grain; it is already offering various options to replace Ukrainian grain with Russian grain.
Russia understands that by entering new markets now, it will remain a traditional supplier there once military issues have normalized. Ukraine, on the other hand, will remain in a vulnerable position. There will be a kind of slow economic suppression of Ukraine.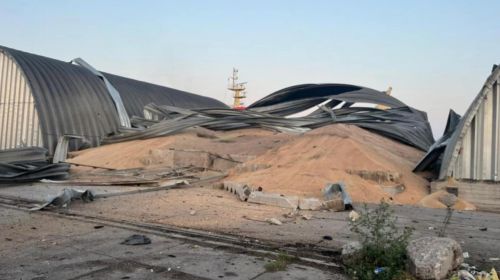 What should be our next steps to solve the problem?
First, the only option is the complete unblocking of all Ukrainian civilian shipping. This is a guaranteed basic right in international civilian shipping.
We ourselves renounced this right when we made the deal with Russia. Yes, we achieved the tactical task of exporting grain, but we paid for it because our enemy was able to decide what Ukraine can export and in what order.
The price is extremely high. If we unblock our exports, it will be about USD 4-5 billion in annual tax revenues and a positive effect on Ukraine's GDP growth.
Once again, it is unacceptable to agree to play to Russia's whims because, as we have seen, it does not eliminate risks. Remember that the Russian army attacked the port of Odesa in July 2022, a few days after signing an agreement with the UN and Turkey in which it promised not to attack the port infrastructure of the Ukrainian ports of Chornomorsk, Odesa, and Pivdennyi.
The same thing is happening now.
Second, we need to work urgently on the military package. We need to strengthen the zone of coverage of air defense systems in ports. Military specialists should be involved in this.
Short-term appeasement of the enemy today leads to its attacks tomorrow.
This is no longer 2022 when we were thinking about survival at best. Today's situation with the drone attacks on Moscow shows that we have something with which to strike back. If there is a similar threat to Russian shipping in Russian ports, the enemy will think twice about continuing to attack Ukrainian port infrastructure. And Russia will not be able to fully protect its civilian shipping, even with the capabilities of the Black Sea Naval Fleet.
Third, increase the sanctions pressure on Russia. Unfortunately, the sanctions policy is not achieving its goals in terms of shipping.
A simple example: Ukraine has lost about two-thirds of its maritime exports in the past year, while Russia has only increased its maritime exports compared with 2021.
Despite the war and the sanctions already in place, Russia has increased its presence in foreign markets. For example, Russia sold more than USD 40 billion worth of goods last year. Ukraine did 10 times less.
Tatiana Pavlushenko, Forbes