Vast steppe covers the central part of Ukraine where Piatykhatky-Stykova station is situated. The station constantly filled with freight wagons, sometimes with passenger couchettes, and with old green VL82 locomotives. Some big city, seaport or intermodal complex seems to exist near the station. The unusual picture is complemented by Tarpan and Hyundai high-speed trains making a short technical stop and continuing their journey after that. Unfortunately, there is no big city, port or intermodal terminal but a small village with a few hundred population is situated close to this busy station.
Such accumulation of rail vehicles in the middle of the steppe is explained very simply. Piatykhatky-Stykova station is a technical one and working as locomotive changing point because it is situated on the border of two electrification systems – direct and alternating current. That's why freight wagons stand idle waiting for VL82 locomotives, because only they can run using two currents.
The example of the locomotive changing point clearly shows that Ukraine needs to purchase multi-system locomotives capable to run across the whole country, despite the current standard. It would speed up cargo and passenger transportation. Now the passenger trains stand idle at the station for 20 minutes to change the locomotive, while the freight ones stand even more. It is noteworthy that the last VL82locomotive was produced in 1979. So green locomotives at Piatykhatky-stykova station have considerable age and work at the maximum output. Unfortunately, such example is not exception but the rule for the Ukrainian railways.
According to Ukrazaliznytsia, its electric locomotive fleet of 1.1 thousand units is worn by 92%, the diesel locomotive fleet is in worst condition. "There has been an annual significant reduction of capital investments in the renewal of technical equipment of the railway industry during recent years. The deterioration of railway infrastructure objects and especially rolling stock has been worsened in these conditions," – Vitaly Zhurakovsky, operational director of PJSC Ukrzaliznytsia, said on the Ukrainian Infrastructure Forum held in Kyiv in late April.
Related What Siemens Thinks About Investment In Ukraine – Interview
The issue of rolling stock modernization has been one of the main questions discussed at the event. There were Ukrainian officials and representatives of PJSC Ukrzaliznytsia as well as visitors from abroad. Foreign investors are already viewing on the Ukrainian market for several years. The CFTS portal has already published the article on the multi-system locomotives which can be supplied to Ukraine by foreign companies. Now we asked three top managers of the leading rail manufacturing companies about the prospects of Ukrainian railway market, its problems, and steps the government should do to attract investors to the industry.
Leslaw Kuzaj, Alstom, President Poland and Ukraine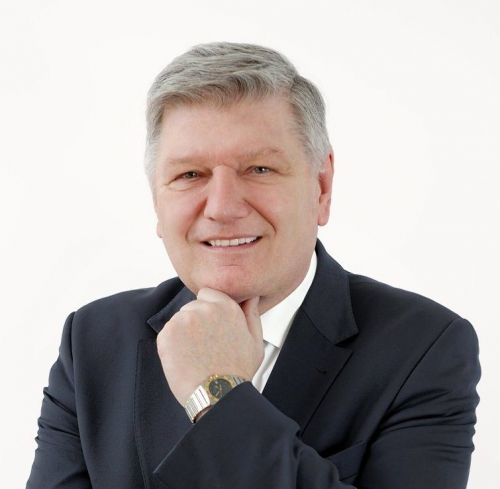 How are you regarding Ukrainian market?
Ukrainian market demonstrates a significant potential for development and investment in various fields, including rail transport solutions. We have been looking into this market for some time and consider it as a great opportunity to provide Alstom's innovative solutions and integrated railway systems for sustainable mobility.
Do you prefer modernization or supplying new rolling stock to Ukraine?
Our priority is to assess Ukraine's needs in this area. Alstom is ready to offer solutions which are most suitable for the client. We can either modernise existing rolling stock or offer brand-new products. Thanks to its wide footprint in Europe, Alstom can answer a wide range of customers' needs, from trains to services, signalling and complete transport systems: 4 production sites, 3 components sites, 4 signalling centres and a wide network of services facilities.
Can you acquire some production facilities in Ukraine?
Alstom is present in 60 countries and aims at being as close as possible to its customers. When it makes sense businesswise, Alstom can localize its operations, through partnerships or small acquisitions. In many markets, Alstom develops strategic partnerships to offer the best solution to customers and find synergies of competences with local manufacturers and suppliers.
Ukrzaliznytsia has no enough money to modernize the old rolling stock or to purchase the new one. Are you ready to loan money to UZ for this purpose?
Alstom is not providing financial services. However, we may offer our expertise and experience to work with credit institutions in order to support the client in finding suitable financing solutions.
What steps are you waiting from Ukrzaliznytsia?
We would expect Ukrzaliznytsia to specify its requirements towards the country railways development. Based on these and together with the client, Alstom can propose a complete solution, which fully answers customer's expectations.
What Ukrainian government should do for attracting foreign investors?
Everywhere, the business needs enough visibility to be able to anticipate and adjust to the environment. Only clear rules and transparency can ensure that. So, the Ukrainian government should implement solutions which secure a transparent law and clear rules. This will help Ukraine in its endeavors to reach economic growth supported by co-operation with foreign enterprises.
Flavio Canetti, Bombardier Transportation, Senior Director of Business Development in Central Eastern Europe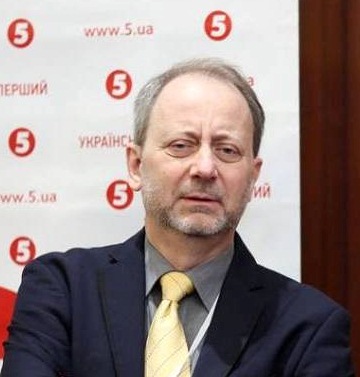 How are you regarding Ukrainian market?
We consider Ukraine a typical "Railway Country" with 21,640 km of track, a very large fleet of locomotives, wagons and coaches, and an important market for business development. Furthermore, the Ukrainian economy and its prospects for future development are directly dependent upon the performance of its railway system. Therefore, massive upgrades are urgently needed. This is in terms of both infrastructure and rolling stock, but also in terms of upgrading the existing local rail industry to meet the newest international standards. Hopefully Ukraine's government demonstrate a consistent approach to defining and implementing fundamental reforms that will accelerate the modernization of the rail industry.
Bombardier is already industrially present in Ukraine with a growing Rail Control Solutions engineering site in Kharkiv with approximately 30 high-qualified employees. The Bombardier Transportation Ukraine LLC site provides a full range of rail control services including design, turn-key signaling, telecommunications projects and maintenance services.
And of course, we are interested in the Ukrainian market's potential for rolling stock and rail control solutions. I am convinced that Bombardier can deliver the appropriate products and services for Ukraine and meet passengers' expectations and fulfill customers' needs. But now we have to understand the new government's plans and approach for developing the market.
Do you prefer modernization or supplying new rolling stock to Ukraine?
We have no preference. Bombardier can already provide Ukraine with a wide range of the latest rail transport technologies and products proven worldwide and known for their high efficiency, reliability and accessibility. We have facilities in different countries specialized in rail vehicle production as well as in rolling stock maintenance. The choice ultimately depends on the plans and goals of the customer. We've had negotiations with several industrial partners across the country and have seen that Ukraine has a developed industrial culture and strong industrial companies. We are still negotiating possible cooperation, but I do not intend to disclose details of such discussions at this stage.
Can you acquire some production facilities in Ukraine?
Bombardier Transportation has a long and proven competence in establishing its local industrial presence in several geographies, either by creating its own operations or by partnering with an existing local industrial company. For the time being, we are exploring various types of partnership models, with local industrial companies or with equipment suppliers. Ukraine has an excellent industrial environment for producing new rolling stock and, as an industrial company, we usually start with a local presence when entering a new market. However, I repeat once again, it all depends on the customers' needs and expectations.
Ukrzaliznytsia has no enough money to modernize the old rolling stock or to purchase the new one. Are you ready to loan money to UZ for this purpose?
We are ready to discuss different options. But at the moment it is really important to understand what are the plans and needs of Ukrzaliznytsia. It is also essential for us to see their vision, not for three next months, but for the next three years and beyond. After that, we can discuss possible solutions in detail.
What steps are you waiting from Ukrzaliznytsia?
We are already familiar with the needs and the potential of Ukrzaliznytsia in general terms, but for us to make concrete proposals, the next step would be to be introduced to their procurement and funding plans, expectations and their situation in detail. For this, they would need to initiate a rolling stock procurement procedure.
What Ukrainian government should do for attracting foreign investors?
As I said before, from our point of view, it is very important to understand the whole approach. The Ukrainian government should then establish and introduce medium to long-term development plans for rail transport in Ukraine, as well as transparent rules for decision-making.
Gokhan Beyhan, GE Transportation, General Manager in Russia/CIS, Europe, Middle East and North Africa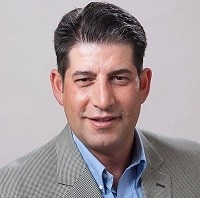 How are you regarding Ukrainian market?
GE is viewing Ukrainian market in terms of its track length, number of locomotives, and freight turnover as one of the largest rail networks in the region as well as in the world. We feel that it is a significant market but we also feel that it has not made the required investments for a long time. Moreover, we see that it could be more efficient, much more effective and even increase the amount of freight and passengers that UZ is transporting. Now we are discussing with Ministry of Infrastrcture and Ukrzaliznytsia about modernization of locomotives as well as supplying of new ones with the latest and greatest technologies that GE offers.
Do you prefer modernization or supplying new rolling stock to Ukraine?
We can look at them both. What we would do in those cases? We work closely with our customers to understand their needs, what they are trying to achieve, and we also look at the age and the conditions of the locomotives in which they are working. We have had discussions with Ukrainian counterparts what solutions we can provide. We have presented our capabilities and experiences in the region elsewhere, such as in Kazakhstan, Turkey, and Poland in terms of modernization and new locomotives.
Can you acquire some production facilities in Ukraine?
We are open to discussing all available options. When we are talking about modernization, Ukraine has good facilities. We have already looked various different sites here in Ukraine. They are all very interesting and would be potential modernization sites.
Ukrzaliznytsia has no enough money to modernize the old rolling stock or to purchase the new one. Are you ready to loan money to UZ for this purpose?
GE Transportation is not financial institution but we are working with other financial institutions, mostly in North America. We have gained interest by them to fund these projects – modernization and more important for new locomotives. So we have financial institutions that are ready to loan. We have already done joint projects in other countries. For example, we started modernization project in Kazakhstan then we went to new locomotives. Most of them were financed by the US Ex-Im Bank. We have the similar letters of interest that we have provided to the Infrastructure and to Ukrzaliznytsia for projects in Ukraine.
What steps are you waiting from Ukrzaliznytsia?
We have given them concepts of what can we provide as a partner, and we have given them a financial package. We have to understand their needs. In my personal opinion based on our analysis, we probably have 200-300 locomotive need in Ukraine. Some of them will be new, other ones will be modernized. I believe that there will be need for more new locomotives than modernized ones because of the conditions of the existing units but that all will be determined after we will finish the analysis.
What Ukrainian government should do for attracting foreign investors?
I think that transparency and openness to competition are actually helping to attract investors to start the projects. I think they have to follow current path. The only thing that I complain, we would like to move faster. You know, time is always the enemy in these cases. The faster you start, the faster you finish, the faster you get the efficiencies into the fleet. As you have heard at the conference, we look at the transportation as the backbone of the economic growth. Without efficient transportation even when you are investing in other industries, you cannot achieve the full potential in the economy.