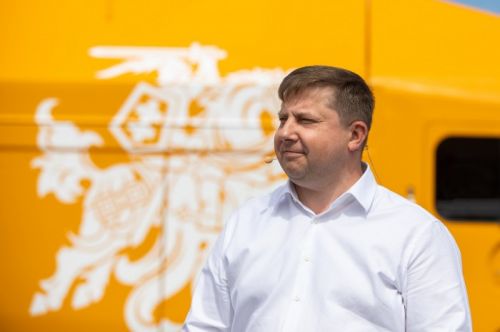 In mid-January, LTG Cargo, a freight company of the Lithuanian railway carrier Lietuvos Geležinkeliai, opened a subsidiary company LTG Cargo Ukraine in Ukraine. It was stated that this is a step towards diversification and implementation of the international development strategy. In the long term, the company intends to start transporting international cargo in Ukraine, where the annual volume of rail freight traffic is about 6 times higher than in Lithuania.The CFTS contacted LTG Cargo CEO Egidijus Lazauskas for details on the company's work and plans in Ukraine.
How much cargoes did LTG Cargo transport in 2020? What was the decline compared to 2019?
In 2020 LTG Cargo transported 53.4 million. tons - this is 3% less than 2019
What is the freight plan for 2021?
In 2021 our priority areas of activity will remain like 2020: our focus will be on diversification, international development projects, digitization, and efficiency gains.
Currently we do not wish to disclose freight volume forecasts for 2021.
What share of cargo fell on LTG Cargo Polska in 2020? Did the opening of a subsidiary company in Poland live up to your expectations?
Our expansion in Poland is complex, consisting of several stages: we are currently focusing on preparing for intermodal transportation with a strategic partner PKP Cargo.
What are the main cargoes transported by LTG Cargo?
We currently transport mainly fertilizers, oil and oil products, construction materials, food, and plant products.
How many locomotives does the company have? What are these types of locomotives?
There are currently 173 locomotives in our fleet, including 87 trunk locomotives and 86 shunting locomotives
At the beginning of operations in Ukraine, we intend to lease modernized shunting and main diesel locomotives ČME3, 2M62, M62K, TEM TMH.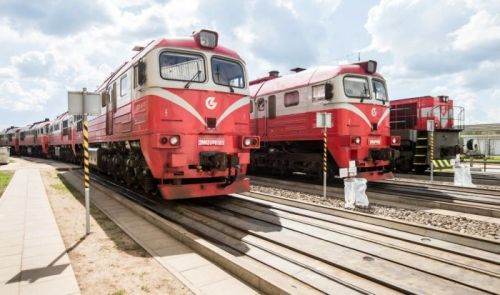 What is the size of the railcar fleet? What are the main types of railcars? LG Cargo planned to buy 900 railcars in 2 years. Did you manage to do this?
We currently have about 7.5 thousand various wagons. Our plans to expand the wagon fleet remain, and we hope to be able to make progress this year with the fleet acquisition project.
Why did you decide to open a subsidiary in Ukraine now?
We have a long-term business strategy with the main goal of becoming a leader in mobility in Central and Eastern Europe, so our development in international markets, including Ukraine, is part of this strategy. We are a successful company in the Baltic States and we want to contribute to the sustainable growth of the Ukrainian railway market, contribute to the development of the Green Course and to promote economic cooperation between Lithuania and Ukraine.
We are open to a variety of partnerships to create value and contribute to the promotion of rail as a mode of transport. Of course, we also see opportunities for closer cooperation with the Ukrainian Railways.
How many people currently work in the Ukrainian office?
Saulius Stasiūnas has been recently appointed as the CEO of LTG Cargo Ukraine. Up till now he headed the Business Development Department of LTG Cargo. The team of the company will be expanded in line of our operations.
How many railcars do you have in Ukraine? Are these your own railcars or are they subleased or leased? What type of wagons are these?
There are about 7.5 thousand wagons in our rolling stock. We aim to use them as efficiently as possible, and in which country they will be used will depend on the need of the business.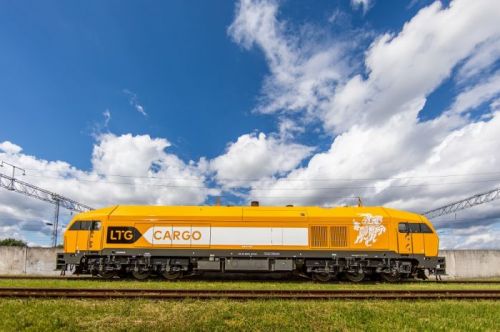 It was announced that at the first stage LTG Cargo Ukraine will offer rolling stock rental, forwarding and other services for the transportation of goods. What will be included in these "other services"?
We have extensive experience and extensive competencies in the railway sector, and we belong to the largest railway group in the Baltic States, Lietuvos Geležinkeliai (LTG). Depending on the needs and opportunities of the market, we are open to forms of cooperation that would contribute to the development of the railway market in Ukraine and the growth of transport competitiveness
Can you name the clients who are ready to rent your railcars in Ukraine? What goods are planned for transportation here?
We are open to a variety of partnerships that would create value for all cooperating business parties.
LTG Cargo Ukraine is going to become an international cargo carrier in the future. How soon do you expect to do it? What cargo and on what directions do you plan to carry? What volumes are expected?
This is our goal in terms of a longer-term perspective. We currently offer reliable rolling stock rental services at a competitive price.
How will LTG Cargo Ukraine interact with LTG Cargo Polska?
At this stage we think it's too early to comment this issue.
In September, the Lithuanian Ambassador to Ukraine announced that Lithuania was interested in an experiment (pilot project) with private locomotive traction in Ukraine. Is LTG Cargo one of the interested companies? If so, in what form do you see your participation in this pilot project in Ukraine? Do you plan to buyor deliver your own locomotives here?
It's too early to comment, we can get back to this subject in the nearest future.