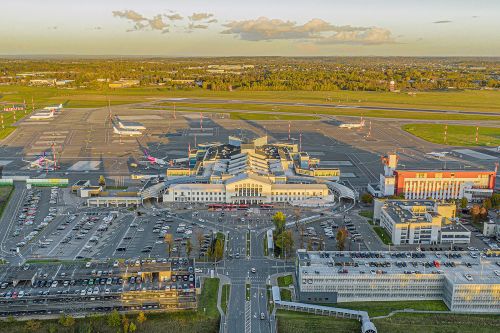 Ukraine's Deputy Prime Minister/Minister of Community Development, Territories, and Infrastructure Oleksandr Kubrakov and Lithuania's Minister of Economy and Innovation Aušrinė Armonaitė have held a meeting of the Ukrainian-Lithuanian Intergovernmental Commission on Trade, Economic, Scientific, and Technical Cooperation. One of the topics of discussion was cooperation in the transport sector.
Ukraine's Deputy Minister of Community Development, Territories, and Infrastructure Oleksandra Azarkhina announced this in a statement, the CFTS portal reports.
According to her, the Lithuanian side proposed that Ukrainian airlines consider starting operations in Lithuania and participating in Lithuanian government tenders for the operation of flights to strategic destinations.
"We also agreed to deepen cooperation in the aviation industry, and we hope that flights between Lithuania and Ukraine will resume in the near future," the deputy minister said.
She added that the two sides also discussed the possibility of resuming passenger rail services between Lithuania and Ukraine, particularly developing the Kyiv-Warsaw-Vilnius route.
The most active Ukrainian airline abroad is currently SkyUp, which has registered its own company in the European Union and wet-leases its aircraft to other carriers. Supernova Airlines, a member of the Nova Poshta group of companies, provides cargo transportation services on the Rzeszów-Riga route between Poland and Latvia.
Regarding rail passenger traffic, before the pandemic, it was possible to travel from Ukraine to Kyiv on the Four Capitals train, which operated on the Kyiv-Minsk-Vilnius-Riga route.