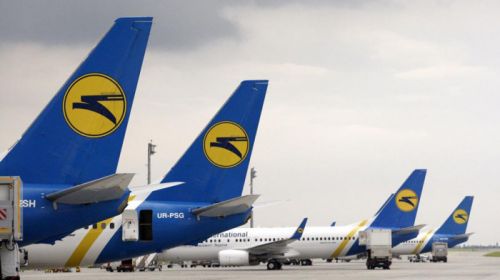 The state-owned Ukreximbank has petitioned the Kyiv Commercial Court to declare Ukraine International Airlines (UIA) bankrupt.
The CFTS portal reported this, citing the Forbes Ukraine publication.
Ukreximbank's lawsuit was registered on 31 October. The court has appointed a panel of judges to hear the case.
As reported earlier, the state-owned Electronic Auction System for Seized Properties (CETAM) recently sold 99% of UIA's MAUtechnic subsidiary, 62.43% of the Interavia ground handling company, UIA and MAUtechnic trademarks and logos, and ticket offices in the center of Kyiv at auctions.
According to experts and ex-managers of UIA, which was formerly the largest airline in Ukraine, the assets that were sold were the most valuable of UIA's remaining assets. These assets were sold at a price far below their market value. According to experts, this could indicate that the company was being prepared for bankruptcy.
According to Forbes Ukraine, UIA owes at least UAH 800 million to the Boryspil airport for aircraft maintenance and UAH 1.5 billion to the Ukrainian State Air Traffic Services Enterprise (UkSATSE) for air traffic control services. UIA had financial liabilities of up to UAH 20.5 billion in 2022.