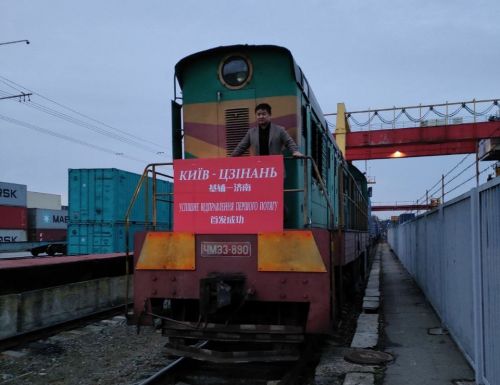 A container train carrying lumber left Kyiv for the Chinese city of Jinan on 6 January.
The train will take a new route that passes through the territory of Mongolia instead of the territory of Kazakhstan, the CFTS portal reports.
In particular, the train will travel through Belgorod (Russia), Naushki (Russia), and Zamyn UUd/Erlian (Mongolia/China). The final destination on the route is Jinan, which is located in the Chinese province of Shandong, about 400 kilometers south of Beijing.
According to Yevhen Balashov, director of the EU Trans company, which is a consignor, 43 loaded containers on 31 platforms were sent to China from Ukraine.
As reported earlier, the first direct container train in the history of independent Ukraine departed from the Kyiv-Liski railway station to China on 28 September 2021, carrying export cargo.