The famous red hat of the French oceanographer and scientist Jacques-Yves Cousteau has been transferred to the museum in Reni.
The CFTS portal reported this, citing the publication YG Today.
Cousteau led an expedition to the Black Sea in 1984. An unusual situation arose during a storm: his bathyscaphe failed when a strong current tangled its cables. The ship Nyura Kizhevatova, which was sailing to the port of Reni for repairs, came to the rescue of the bathyscaphe. Both the bathyscaphe and the ship ended up at the ship maintenance base in the port of Reni.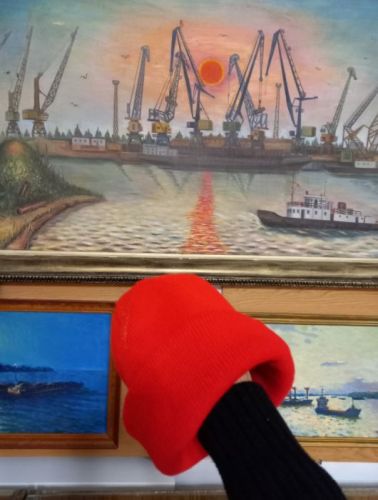 A local girl named Nadia Brusenska was sent to the ship to measure the amount of materials needed for repairs. She did not know that she had met and spoken to the famous sailor. It was cold, and Cousteau gave the girl his famous red hat, which was known as the symbol of his team.
Cousteau and his team would return there in the early 1990s to explore the River Danube from its source in the Black Forest to Vylkove.
Nadia kept Cousteau's famous red hat for years and recently gave it to the museum in Reni.