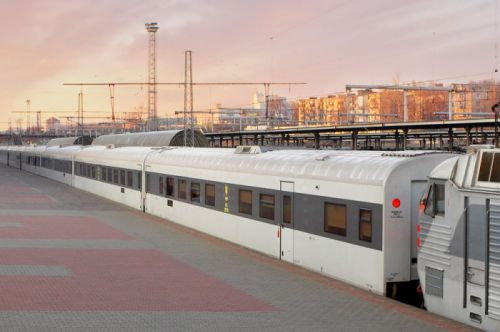 RegioJet, a private railway operator based in the Czech Republic, is considering purchasing passenger railcars from the Kryukov Railcar Building Works and is planning a visit to the Ukrainian manufacturer for this purpose.
The owner of RegioJet, Radim Jančura, said this in an interview with Interfax Ukraine, the CFTS portal reports.
Asked whether the project to purchase 1,000 railcars from the Kryukov Railcar Building Works, which Jančura announced in the summer, was still on track, he replied: "We are ready to start with a few dozen cars. We have plans to visit the plant."
As previously reported, Jančura said in a July interview with Forbes that he liked the quality of the new wagons produced by the Ukrainian plant, "but Ukrainian standards are slightly different from European standards."
"There is a boom in rail transport in the EU, and it is almost impossible to order new railcars: you have to stand in line. Ukrainian companies that build and maintain rolling stock now have a unique opportunity to enter the European market. All they have to do is adapt to European standards.
"I am ready to order 1,000 of these railcars from your manufacturers if they are adapted to EU standards and do not cost more than 1 million euros each," he said.
In a recent interview with Interfax Ukraine, Jančura said that the company currently operates two trains worth EUR 15 million on the Prague-Przemyśl route. They were purchased with credit financing.
By comparison, the Ukrainian Railways joint-stock company (Ukrzaliznytsia) plans to buy 44 railcars for UAH 1.9 billion, which is roughly equivalent to an average price of EUR 1 million per railcar. In the EU, for example, the Trenitalia train operator has ordered 370 night-train railcars from the Škoda and Titagarh Firema consortium for EUR 732 million; the CAF company will deliver 300 railcars to the Dutch railways for more than EUR 600 million; the Ceske Drahy railway operator has ordered 20 nine-car locomotive traction trains for EUR 500 million. In other words, the average cost of a passenger car in European countries is EUR 2 million or more.