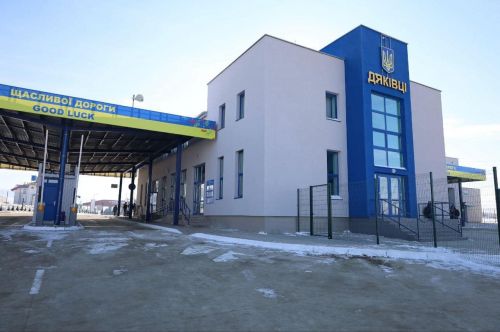 Another border crossing (the Diakivtsi-Racovat border crossing) has opened on the Ukrainian-Romanian border in the Chernivtsi region. The border crossing will help relieve the load on the Porubne-Siret border crossing and create new logistics routes between Ukraine and the European Union.
Ukraine's State Road Agency (Ukravtodor) announced this in a statement, the CFTS portal reports.
The border crossing is open 24 hours a day. It currently serves pedestrians, cars, buses, and empty trucks.
Loaded trucks will be able to cross the border there.
Diakivtsi has a throughput capacity of about 300 vehicles and 1,500 people per day.
"The T-26-04 highway (Chernivtsi - Hertsa border crossing - Diakivtsi) was overhauled in 2021. Five kilometers was rehabilitated from 'scratch' because it previously had a gravel surface. We repaired nine artificial structures and a 36-meter-long bridge in less than four months. The carriageway was also widened, the road surface was strengthened, two layers of asphalt concrete mixture were laid, the shoulders were strengthened, and road traffic was organized," Ukravtodor said in the statement.
This is the second Ukrainian-Romanian border crossing to open in Bukovina during the full-scale Russian invasion. The Krasnoilsk border crossing, which had been under construction for a long time, was completed in the autumn.