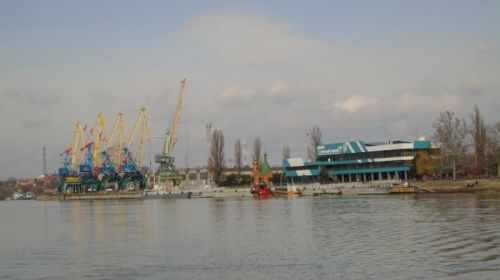 A passenger cruise ship from Romania will call at the port of Izmail regularly.
The Ukrainian Seaport Authority (USPA) announced this in a statement, the CFTS portal reports.
According to the statement, this is the result of successful cross-border cooperation on the development of tourism between Ukraine and Romania.
"This is the first project to direct tourist flows to Izmail in the past decade. Foreigners will stay in Ukraine for three days. Familiarization with the history, folklore, and culture of Ukrainian Bessarabia and its gastronomic features awaits them. A visit to Odesa or Bilhorod-Dnistrovskyi is also planned," the statement said.
According to the statement, this project was made possible by the memorandum of cooperation between the Izmail city council's Investment Promotion Bureau and the Association for the Management of Tourism Destinations and Danube Delta Facilities (Romania), which was signed in May 2019 at the first international forum on "Tourism Development in Ukraine's Danube Ports: the Path to Economic Growth in the Region," which was jointly organized by the Izmail port authority and the Izmail city administration.
The association's president Catalin Tibuleac, who led the Romanian delegation, stated at the time that the Romanian partners intended to include the city of Izmail on the routes of passenger fleets visiting the Romanian Danube Delta.
"Two years later, we can state that the meeting and signing of the memorandum are yielding the first results. The project was postponed for several reasons, including the outbreak of the COVID-19 pandemic. The first small groups of tourists already visited the Romanian destinations on the route of the cruise in March, but the date of the cruise ship's call in Izmail has been postponed three times due to quarantine restrictions," the USPA said.
According to the Investment Promotion Bureau's Director Valentyn Stryi, the Diana cruise ship is expected to visit the Izmail seaport in the coming months, as soon as the epidemiological situation in Ukraine improves.