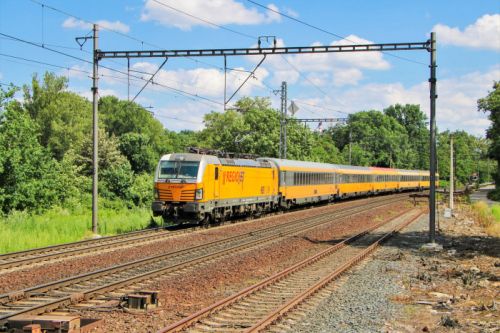 RegioJet, the largest private train operator in the Czech Republic, announced on 25 May that it has reached an agreement with the Ukrainian Railways joint-stock company (Ukrzaliznytsia) to broaden their cooperation on the sale of tickets. Passengers can now buy tickets from RegioJet not only for trains from Prague to Kyiv with transfers in Przemyśl (Poland) but also via Przemyśl to Dnipro and Zaporizhia, as well as to Poltava and Kharkiv.
The Czech mass media reported this, citing a press release by the carrier, the CFTS portal reports. According to the press release, passengers will be able to travel in one direction on a single ticket.
"We are expanding the current Ukrainian destinations on offer to include other major cities in the central and eastern parts of Ukraine. Passengers will certainly appreciate the opportunity to use sleeping cars throughout the journey, which will provide them with the necessary comforts," said RegioJet Managing Director Jakub Svoboda.
The price of a one-way ticket from Prague to Zaporizhia or Kharkiv starts at approximately EUR 70.
RegioJet also said that the company's trains carried 110,000 passengers during its first year of operation on the Prague - Przemyśl route.
As reported earlier, RegioJet launched daily night trains from Prague to Przemyśl with transfers to Ukrzaliznytsia's trains to Lviv, Ternopil, Khmelnytskyi, Vinnytsia, and Kyiv in June 2022.