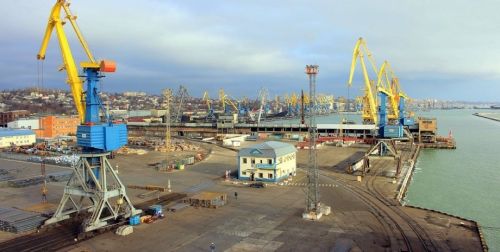 The Russian occupiers have increased the number of ships exporting grain stolen from Ukrainian farmers through the port of temporarily occupied Mariupol.
Petro Andriuschenko, an adviser to the mayor of Mariupol, announced this in a statement, the CFTS portal reports, citing Channel 24.
According to Andriuschenko, before it used to be easy to track where the stolen grain was being transported, but now the Russians are now doing everything to prevent such tracking.
"The grain is probably being transported to Kerch. We cannot visually confirm where it is being sent. Previously, the Russians brought the Mezhdurechensk ship, which was relatively easy to track, to the port," Andriuschenko said.
The adviser to the mayor of Mariupol added that many ships are observed leaving the port of Mariupol. "Probably, they are immediately sent to a roadstead for transshipment. There is a place near Kerch for this purpose. So, it is no longer a Russian vessel but a Syrian, Maltese, or any other vessel flying an offshore flag that leaves these waters," he said.
"This is how they are 'laundering' a lot of different goods. They were doing this before the full-scale invasion, and we believe they are doing the same now. No wonder they have certain agreements with Syria and Syrian ports," he added.