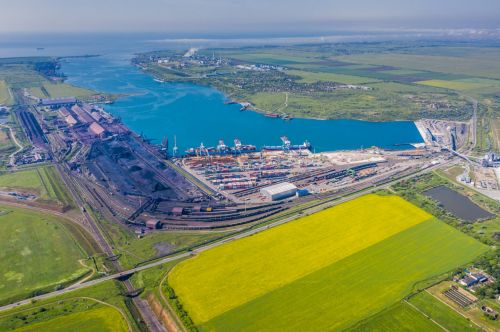 The United States Department of State considers Russia's attempts to prevent ship traffic to one of the seaports participating in the Black Sea Grain Initiative a "clear violation" of its commitments under the initiative.
The State Department's spokesman Matthew Miller stated this at a press briefing, the CFTS portal reports.
"Russia continues to obstruct the normal operations of this life-saving initiative… We should be very clear about what happened here: the parties agreed to enable unimpeded exports of Ukrainian food from three ports. Now, Russia is refusing to allow ships to one of those three. It is a clear violation of their commitments under the Black Sea Grain Initiative," he said.
According to Miller, "almost since the ink was first dry" on the first Black Sea Grain Initiative agreement, Russia began complaining about the agreement publicly and obstructing it.
"Their obstruction of this initiative—their continued obstruction of this initiative and threats to withdraw—threaten to push up global food prices, threaten to reduce food accessibility for vulnerable populations around the world, and we once again call on Russia to stop holding global food supplies hostage," he said
As reported earlier, Russian representatives have allowed no ship to enter the port of Pivdennyi, which is one of the Ukrainian ports participating in the Black Sea Grain Initiative, since the announcement that the implementation of the initiative would continue after 18 May.
Meanwhile, over 1.5 million tons of agricultural products intended for 10 countries, including African and Asian countries, are in the Pivdennyi port. They are waiting to be loaded onto 26 ships, but these ships are still waiting in the territorial waters of Turkey.