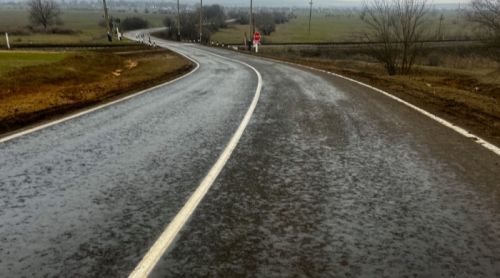 In the Odesa region, the State Road Agency (Ukravtodor) is repairing the highway leading to the Serpneve checkpoint to improve logistics with Moldova, bypassing the unrecognized Transnistrian Moldovan Republic.
According to Ukravtodor, emergency repair work has already been performed on 15 kilometers of the T-16-27 Highway (Serpneve checkpoint - Tarutyne - Artsyz).
"The restoration of 5 kilometers of road surface on a continuous section has been completed. On the other sections, work to eliminate the destruction and deformation of the road surface has been performed. Markings have been applied on all 15 kilometers," the CFTS portal quoted Ukravtodor as saying in a statement.
According to the statement, repair works were previously performed on other sections of the T-16-27 Highway leading to the city of Artsyz and in the border village of Serpneve.
This ensures the local population and transit carriers proper travel from the exit from the Odesa - Reni M-15 Highway near the village of Sarata to the T-16-27 Highway and the Moldovan border.