The annual conference of Airports Council International (ACI) entitled "European Regional Airports 2016" took place in Vilnius in mid-May. The ACI is an international organization that unites 157 regional airports around the world, including 104 in the European Union.
The forum provided a lot of food for thought, both on the outcome of the airline industry's operation in Europe in recent years and on the upcoming changes in the operations of airports.
The European air transport market: 20 years of growth
The 1.95 billion passengers that were transported by air in Europe in 2015 represented an annual increase of 5.2%. Passenger traffic increased by a further 7.8% in Europe in the first quarter of 2016. At the same time, 150 local airlines in the European Union performed regular flights to more than 460 airports.
The air transport market in Europe has changed dramatically in the past 20 years. The number of flight destinations within the European Union has increased by more than 3.7 times (to about 3,500) while the number of destinations outside the European Union has increased more than 2.5 times (to about 2,600). During this period, the number of domestic destinations to which more than two carriers operated flights increased from 93 to 599 pairs of cities while the number on external destinations increased from 77 to 308 pairs of cities.
Airports themselves have also changed. There has been active conversion of Air Force bases into civilian or dual-use airports. The largest are the Frankfurt-Hahn, Düsseldorf-Weeze, and Carslaw/Baden-Baden airports in Germany and the Verona airport in Italy. In addition, billions of euros from the European Union's structural funds have been invested in airports.
There has been active privatization of airports in recent years. For example, the proportion of airports with private capital increased from 23% to 47% from 2010 to 2015. These airports generate 75% of the passenger traffic in the European Union. Seventy-one percent of state-owned airports have been corporatized. Sixty-eight percent of the airports in Britain are owned fully or partly by private investors, including the 10 largest airports in the country. The two largest airports in the country – Heathrow and Gatwick – are completely private. Private investors are focus primarily on major airports, and they are almost not interested in small regional airports.
Related Trends of the European Aviation Market: Seven Themes from the CONNECT 2016 Conference
Airlines dominating
In relations between airports and airlines, the latter dictate terms.
Such is the situation on the British market, for example. The turnovers of airline companies are significantly larger than the turnovers of airports. Even the relatively large Bristol airport (6.8 million passengers in 2015) has an annual turnover that is about 150 times smaller than the combined turnover of the four largest airline companies flying to the airport. However, even in such a situation, airline companies continue to insist on special preferences.
The approach of airline companies to negotiations with airports boils down to a desire to freeze prices for the long-term and include the maximum number of services – desirably "all inclusive" – in them. Airline companies orient toward the price offer on the market when conducting commercial negotiations, proposing granting differential discounts. They also propose using setting coefficients by which prices are to be reduced when certain indicators are achieved. In any case, airlines almost never accept anything that would make their conditions worse – it is easier for them to change their base airports. In such a case, the new airport will often cover all costs of relocation of base.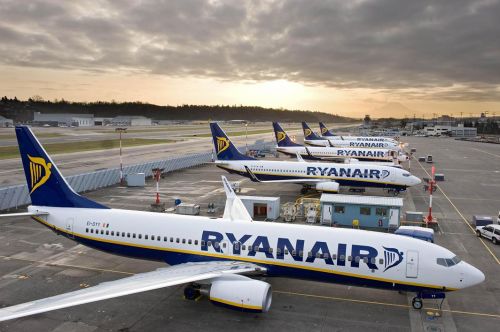 Low-cost airlines: skim the cream and leave
The rapid development of low-cost airlines has had a huge impact on the market. The main passengers of European low-cost airlines are Europeans flying to vacation destinations (for Ryanair, about 75% of all passengers) and migrant workers traveling from Eastern European member states of the European Union to northern European countries for work. The average British passenger can pay a higher ticket price than the average Polish guest worker.
The largest low-cost airlines are building their development plans for the next five years based on this. Their main goal is to take the largest possible market share in the rich countries of Western Europe: Britain, Italy, and Spain, as well as France and Germany. In the latter two, their share is several times less than in the first group.
Airlines can quickly relocate from one airport to another if they fail to secure the desired conditions from the first airport. Carriers, especially low-cost airlines, are constantly reviewing their destinations. Their main strategy is to "skim the cream and leave." Therefore, airlines are actively reducing the number of flights to destinations with low passenger traffic or highly competitive destinations. The numbers of flights to up to 20% of the destinations of European low-cost airlines are reduced or simply closed. Airports are the worst affected by this because they often do not even have sufficient time to recoup their investments in the launch of flights to these destinations.
For example, in its 2013 summer timetable, Ryanair canceled 125 flight destinations from the number that existed in summer 2012 while EasyJet canceled 39, Wizz Air 34, and Volotea 25. At the same time, of course, flights to new destinations are being launched: Ryanair and EasyJet each launched flights to 99 destinations in summer 2015, Vueling 90, Wizz Air 85, and Volotea 47.
Airports increasing charges
Airport charges at the 10 largest airports in the European Union have increased by 90% in the past 10 years. They have increased by 80% at the 21 largest airports on the continent since 2005.
The sharp increase in charges at Spanish airports is linked to the "unfreezing" of the charges that were set in the previous period. The increases in charges in other countries were caused by at least three factors: inflation, increased investment in the airports (because of tighter security requirements, among other things), and privatization of airports. For example, in Britain the 2.2-fold average increase in charges was due primarily to increased tariffs at the two largest airports (Heathrow and Gatwick), which are privately owned.
A tax on departing passengers (Air Passenger Duty or APD) is levied in six member-countries of the European Union, including Germany, Britain, France, and Austria. This tax is not levied on transit passengers, but all other passengers flying out of these countries must pay it. The amount of the tax could reach EUR 50 per person, depending on distance. This is a sort of additional "tax on the rich."
The reality overtakes forecasts
All the major airport development programs for the next 20-30 years that were adopted in the European Union over the past five years have already become obsolete. For example, Britain's 40-year airport development program that was adopted in 2013 made an error in its forecasts for passenger traffic by almost 20%. Within two years, British airports had reached the volume of passenger traffic that experts with British aviation authorities predicted would be reached only in 2020 and it already requires significant improvements after only three years.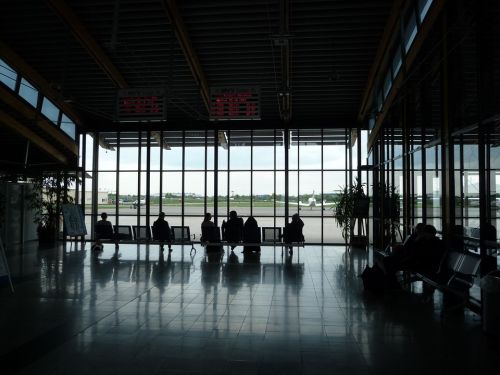 Small airports frozen in expectation
The authorities in the European Union are tightening aviation security requirements and ending the indulgencies enjoyed by small airports (airports with passenger traffic less than 500,000 per year). In particular, from February 1, all airports must be equipped with scanners and manual screening of passengers and baggage alone is not allowed. That will require additional investment of EUR 0.4-5 million per airport.
Already, the European Union has already established strict antitrust rules for airports. In particular, all airports with passenger traffic exceeding 2 million passengers per year should allow operation of at least three ground-handling companies, of which at least two must not be affiliated with each other and with the airport.
In addition, strict limits have been imposed on government subsidies to airports. Airports with passenger traffic of up to 3 million per year can receive operating subsidies from the government and airports with passenger traffic of up to 5 million per year can receive investment subsidies. Subsidization of the operations of airports with passenger traffic of 0.7-3 million per year is allowed during a transitional period that will end on April 4, 2024 while subsidization of the operations of airports with passenger traffic of less than 0.7 million per year is allowed until April 4, 2019.
New regulations establishing strict rules stipulating what an airport will have to provide in cases of long flight delays are being discussed. The set of services that must be provided also does not vary depending on passenger traffic.
A tightening of the rules on noise awaits airports with air traffic involving more than 50,000 takeoffs/landings per year (excluding training flights by small aircraft).
The new rules are still under discussion and there are not yet clear to market participants. Therefore, many small European airports have suspended their development plans and frozen investment projects for a year.