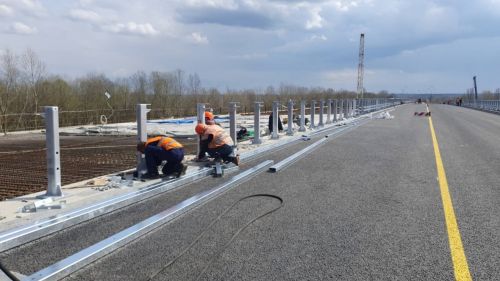 The bridge over River Desna in the Chernihiv region has been reopened to traffic, making it possible to travel from the regional center to Kyiv in 2 hours.
The Ministry for Development of Communities, Territories, and Infrastructure announced this in a statement, the CFTS portal reports.
According to the statement, the first lane of the bridge's roadway has been reopened to all types of vehicular traffic in both directions. The second lane is still under construction.
The half-kilometer bridge across the river was destroyed at the beginning of the Russian invasion. The destruction of this bridge and the bridges around Chernihiv forced drivers to take a detour through Highway R-69 Kyiv - Vyshhorod - Desna - Chernihiv, which doubled the travel time.
The reconstruction work on the bridge began in the second half of 2022.
According to the ministry, 680 kilometers of state roads and 27 bridges were damaged in the Chernihiv region as a result of the Russian invasion.