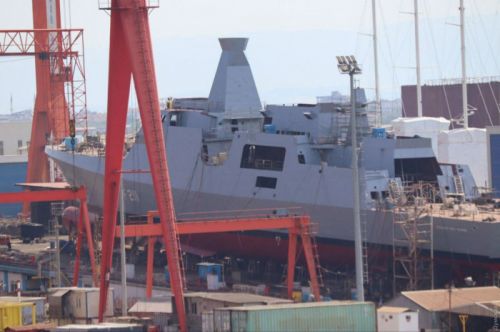 The construction of the first Ada-class corvette for the Ukrainian Navy is continuing at a shipyard in Istanbul (Turkey).
Judging by photographs posted on the Internet, the hull of the first corvette has already been assembled, the CFTS portal reports, citing the Dumska publication.
In addition, the name "Hetman Ivan Mazepa" has already been written on the stern of the vessel.
The keel-laying ceremony for the corvette took place in Istanbul a year ago. According to pre-war plans, the corvette was supposed to be transferred to Ukraine in 2022 for completion and go into service in the Ukrainian Navy in 2024.
Ukraine and Turkey signed an agreement for the construction of three Ada-class corvettes in 2020.