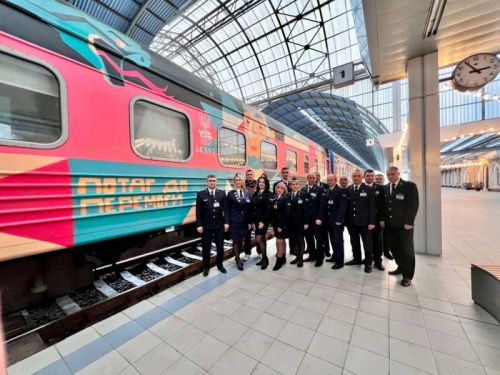 The Ukrainian and Moldovan capitals will now be linked by another train operated by the Ukrainian Railways joint-stock company (Ukrzaliznytsia).
Ukrzaliznytsia announced this in a statement, the CFTS portal reports.
Ukrzaliznytsia has scheduled an additional train on this route for the Christmas and New Year holidays, meaning that trains will operate between the two capitals daily.
On its first journey, the train No. 351/352 will depart from Kyiv on 20 December and from Chisinau on 21 December, after which it will operate on alternate days.
The train will depart from Kyiv at 17:02 and arrive in Chisinau at 10:38. In the opposite direction, it will depart from Chisinau at 17:45 and arrive in the Ukrainian capital at 11:48.
The train will stop at the following stations: Koziatyn, Vinnytsia, Zhmerynka, Bar, Kopai, Kotiuzhary, Vendychany, Mohyliv-Podilskyi, Velchynets, Oknytsia, Belets Orash, and Ungen.
As the CFTS portal reported, Ukraine and Moldova resumed the operation of passenger trains on the Kyiv-Chisinau route in early November this year after a 24-year break.