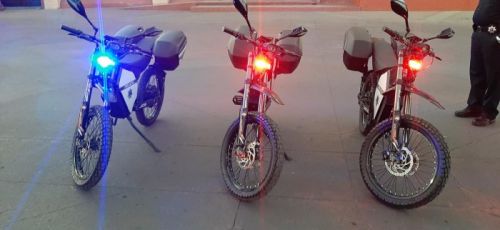 Police in the Mexican city of Mexicali, which is located on the country's border with the United States, have begun using Ukrainian-made electric motorcycles on patrols. The electric motorcycles were supplied by the Delfast company.
This was announced by Delfast's co-founder Danylo Tonkopyi, the CFTS portal reports.
"Hurray! Delfast TopCop electric bikes have gone into service with the Mexican police! The mayor of the city of Mexicali (Baja California state), Ms. Marina del Pilar Ávila Olmeda, is shown in the photo. She said that patrol officers will now ride on an environmentally friendly means of transport in the historic center of the city," Tonkopyi wrote on Facebook.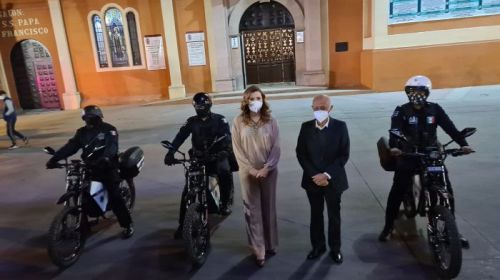 According to a statement on the Mexicali police's Facebook page, Mexican law enforcement officers have received the first three electric motorcycles.
As reported, the Ukrainian startup company signed an agreement for supply of TopCop electric motorcycles to the Mexicali police for testing in February 2020.
TopCop electric motorcycles can travel 240 kilometers without recharging. They have a top speed of 80 km/h.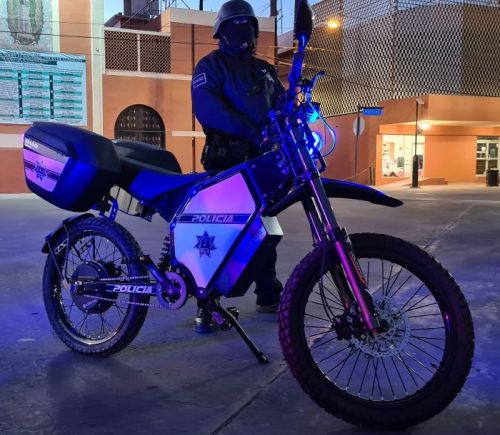 The electric motorcycles are also equipped with GPS trackers and engine blocking devices. If necessary, they can be equipped with radio receivers, trailers, as well as special mounts for weapons or fire extinguishers.