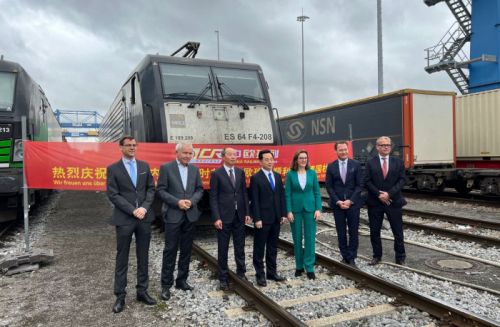 Most of the rail traffic between China and Europe still passes through the territories of Russia and Belarus in transit.
Carsten Hinne, a member of the board of the Port of Duisburg, stated this when the CFTS portal asked him whether the route of the CR Express train that delivered cargo from Xi'an to Duisburg in record time passed through Russia.
"It is the 'classic' route for the so-called 'middle' corridor: from China via Kazakhstan, Russia, Belarus, and Poland to Germany. Most of the rail freight transportation between Asia and Europe still passes through this corridor," Hinne said.
"We also use the southern corridor to bypass Russia for our customers. Here, however, a much longer delivery time should be considered," he added.
As reported previously, the Metrans company launched container train services between China and Europe via the Trans-Caspian route, bypassing the territory of Russia, in May. DB Cargo Eurasia has also announced the launch of trains on a similar route.
Even earlier, the Nurminen Logistics operator (Finland) and KTZ (Kazakhstan) launched container trains from China on a route that bypasses Russia. The route passes through Kazakhstan, Azerbaijan, Georgia, and Romania to Central Europe.