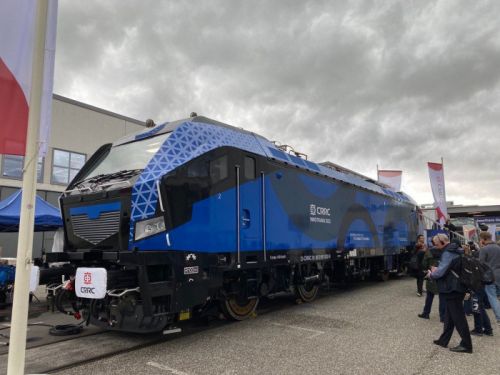 The CRRC corporation (China) has presented a pre-production model of the first Bison electric locomotive for the European market at the InnoTrans 2022 rail transport industry fair, the CFTS portal reports.
The multi-system hybrid electric locomotive, which is equipped with traction batteries for operation on non-electrified tracks, was developed for Hungarian freight operator Rail Cargo Hungaria (RCH), a subsidiary of Austrian Federal Railways (ÖBB), under an agreement signed in September 2019.
The four-axle locomotive with a power rating of 5,600 kW can operate on tracks electrified with alternating current with a voltage of 25 kV and a frequency of 50 Hz or a voltage of 15 kV and a frequency of 16.7 Hz.
The battery package has a capacity of 200 kWh and provides a power of 350 kW per wheel.
The startup traction effort is 300 kN for both the catenary power system and the battery package.
The electric locomotive has a maximum speed of 140 km/h and a weight of 90 tons.