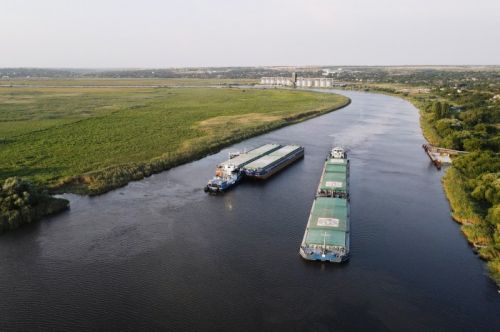 The Nibulon company plans to develop cargo transportation on the River Danube because the active use of its fleet on the Southern Bug and Dnipro rivers is currently impossible. Serhii Kalkutin, the company's deputy general director for logistics, stated this at a meeting.
Nibulon announced this in a statement, the CFTS portal reports.
The company will also consider the possibility of transshipment in roadsteads in this region, based on the experience it gained in the Mykolaiv port's outer roadstead.
In addition, the company is considering the possibility of developing rail transport and increasing its fleet of wagons and locomotives.
The results of the company's commercial operations were also announced at the meeting.
The company's Deputy General Director for Trade Volodymyr Slavynskyi announced that the company achieved record figures in terms of procurement volume (5.6 million tons) and granary turnaround (2.77) in the 2021/22 fiscal year.
"The launch of the full-scale war had a negative impact on the company because of the occupation of the territories in which Nibulon traditionally had a high market share and a significant fall in the competitiveness of the company's riverside granaries, which was because it was impossible to navigate inland waterways. The company took effective measures to adapt its commercial operations to the existing conditions and gradually increase its market share to the usual levels," Slavynskyi said.
He added that the construction of the Bessarabia branch, which has become an important transport hub, particularly facilitated this.
"The company succeeded in increasing the volume of its exports to EU countries because this destination is the most attractive logistically under the current conditions. It is now taking measures to regain its markets in Asian countries, which will make trading activities more flexible and profitable," Slavynskyi said.