The QTerminals port operator (Qatar), which is the concessionaire of the Olvia seaport in Mykolaiv, plans to continue operating on the Ukrainian market even though the seaport is currently not in operation.
Ukraine's Special Representative for the Middle East and Africa Maksym Subkh stated this after a meeting with the director of QTerminals, the CFTS portal reports, citing the Latifundist publication.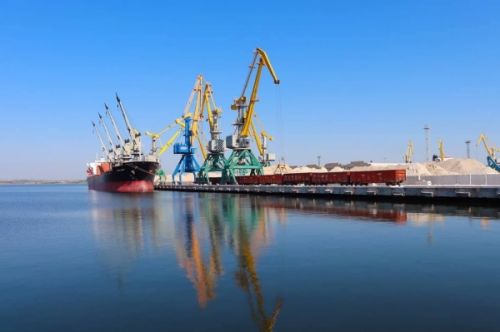 "We have held very serious discussions with the Qatari side at government and company levels on the need to involve Mykolaiv seaports, including the Olvia seaport, in the Black Sea grain corridor and requested an appeal to the UN and Turkey to put pressure on Russia to force it to agree to this," Subkh said.
In addition, according to him, the Qatari company has preserved the jobs of the Olvia seaport's Ukrainian workers and continued to pay their wages fully, even though the seaport is currently not in operation.
"The head of QTerminals also emphasized that the Qatari company has no intention of leaving the Ukrainian market. It is currently exercising the concession agreement's force majeure provision, and it is determined to extend this provision when it expires," the diplomat said.
He added that the Qatari company believes in the future of this project and sees the need to remain in Ukraine, including to help Ukrainians.