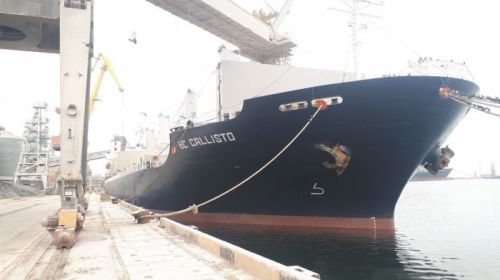 Three ships carrying agricultural products to Asian countries left the Chornomorsk and Pivdennyi seaports on 27 March.
The ships include the ASL Ileana bulk carrier (which is carrying 54,600 tons of wheat to Bangladesh), the Ukrainian Ministry of Community Development, Territories, and Infrastructure said in a statement, the CFTS portal reports. According to the statement, over 710,000 tons of Ukrainian wheat have been delivered to Bangladesh since the launch of the Black Sea Grain Initiative.
According to the ministry, 848 vessels carrying 25.9 million tons of Ukrainian agricultural products to countries in Asia, Europe, and Africa have left the ports of Greater Odesa since 1 August last year. Currently, 680,000 tons of agricultural products are being loaded onto 19 ships in the ports of Greater Odesa. Three vessels are traveling through the humanitarian maritime corridor to Ukrainian seaports to be loaded with agricultural products.
But these figures would have been much higher if Russia had not sabotaged the operation of the Black Sea Grain Initiative, the ministry said.
According to the ministry, the situation involving inspections in Turkish territorial waters has been consistently difficult: an average of six inspections (half of the number of inspections stipulated in the approved plan) are conducted per day at the entrance to and exit from seaports, and 94 vessels are currently awaiting inspection.