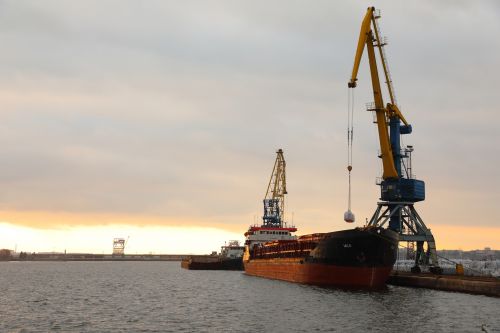 The Ukrainian mining and metallurgical industry is the worst affected by the Russian aggression against Ukraine, and it is one of the primary sources of state budget revenues. Before the war, 80% of the Ukrainian mining and metallurgical industry's products were exported through seaports. However, the Russian blockade of Ukrainian seaports has led to a 4-5 times increase in the cost of logistics.
Oleksandr Kalenkov, the president of the Ukrmetallurhprom association of metallurgical enterprises, stated this during the Ukrainian Parliamentary Committee on Economic Development's hearings on "Substitution of Ukrainian Goods for Imports from the Russian Federation and the Republic of Belarus in Ukraine, the EU, and the World," the CFTS portal reports.
According to Kalenkov, all Ukrainian metallurgical enterprises are currently operating at a loss.
"Before the war, we delivered a third of our products to European markets. Therefore, we are grateful to our partners for the liberalization of trade. However, it should not be for one year, but until we achieve victory and for some time after that while we are recovering. Essentially, until Ukraine becomes part of the EU," he said.
According to Kalenkov, some Russian goods, such as slabs, were not immediately sanctioned. They will be subject to sanctions in April and October 2023. But he believes this is not enough. Therefore, Ukrmetallurhprom is advocating a more ambitious EU position.
According to him, the Ukrainian mining and metallurgical industry also expects restrictions to be imposed on Russian steel products in September, which will greatly undermine Russian exports.
However, on the issue of supporting Ukrainian exports, Kalenkov believes that the most important thing is to open Ukrainian ports. "I think that this issue can be considered. We all saw that when the Russian Federation announced in October that it was withdrawing from the agreement (the Black Sea Grain Initiative, which established a humanitarian maritime corridor to allow ships to export grain and other agricultural products from Ukraine), Turkey announced it could guarantee the safe passage of ships. If this is the case, then we should talk to our partners about expanding the range of goods," Kalenkov said.