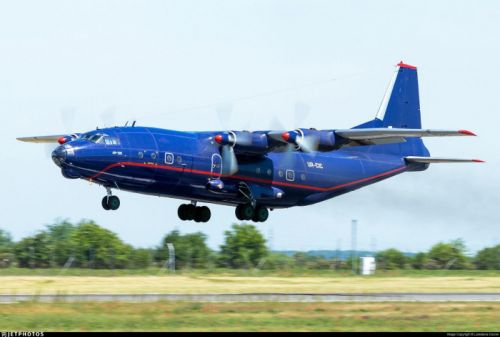 The Ukrainian-based Meridian airline's General Director Denys Bohdanovych confirmed on Sunday that the eight crewmembers of the An-12 airplane that crashed in Greece all died.
Bohdanovych made the confirmation to the DW publication, the CFTS reports, citing the European Pravda publication.
According to him, all the airplane's eight crewmembers were citizens of Ukraine. Meridian believes that the airplane crashed because of a technical malfunction in the air.
He did not provide information about the airplane's cargo. According to him, "the details are being clarified."
The Ukrainian An-12 airplane, which was performing a commercial flight from Serbia to Jordan, crashed near the city of Kavala in northern Greece in the early hours of Sunday.
According to the Greek TV channel ERT, the An-12 aircraft was carrying 12 tons of "dangerous cargo," probably ammunition. The territory within a radius of 500 meters of the crash site was cordoned off. Residents of the two nearest settlements were advised not to open their windows, not to leave their houses, and to wear masks because the airplane could be carrying hazardous substances.