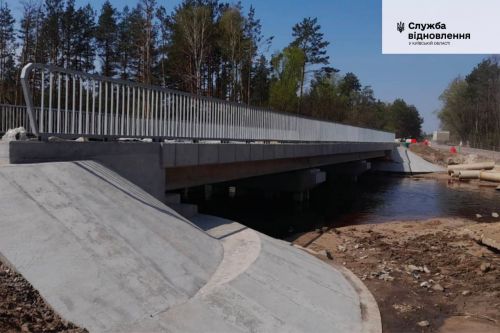 The reconstruction of a bridge on the P-02 Highway (Kyiv - Ivankiv - Ovruch) in the Vyshhorod district of the Kyiv region, which was destroyed by the Russian occupiers, is nearing completion.
The Kyiv region's Infrastructure Reconstruction and Development Service announced this in a statement, the CFTS portal reports.
"We are overhauling the bridge that was destroyed on Highway P-02 in the Vyshhorod district during hostilities. After the liberation of the region, transport links were established by building a temporary bridge," the statement said.
The bridge's destroyed structures were dismantled before the overhaul began.
The work on the bridge over the Tal River is now in the final stage.
The bridge will be opened to traffic in May.