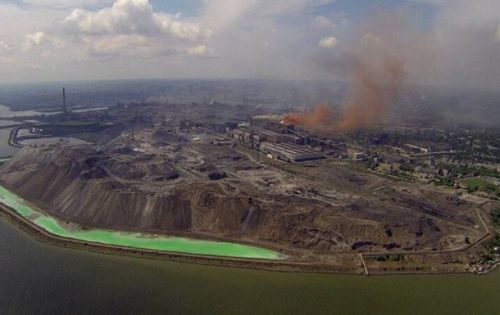 The bombardment of the Azovstal steel plant by Russian troops could damage a technical structure that is holding back tens of thousands of tons of concentrated hydrogen sulfide solution. According to the Mariupol City Council, this will completely kill the flora and fauna in the Sea of ​​Azov, the CFTS portal reports.
The actions of the Russian invaders pose the threat of "extinction of the Sea of ​​Azov."
"A leak of a hydrogen sulfide solution will kill the flora and fauna in the Sea of ​​Azov. Dangerous substances could subsequently enter the Black and Mediterranean Seas," the city council said.
Mayor of Mariupol Vadym Boichenko has stressed that it is necessary to urgently grant international experts and the United Nations access to the facility to allow them to examine the situation and prevent an environmental catastrophe.