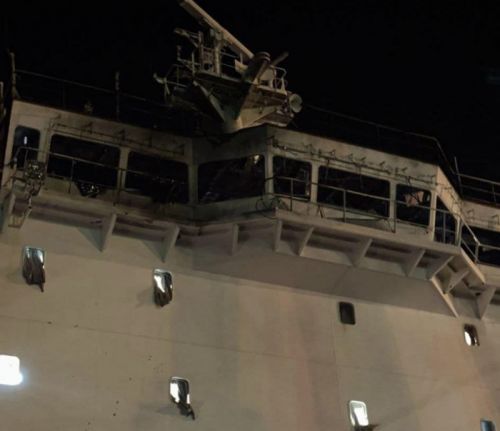 Russian forces launched a missile attack on a civilian ship sailing to a Ukrainian port on the Black Sea on the evening of 8 November.
The Southern Operational Command of the Ukrainian Armed Forces announced this in a statement, the CFTS portal reports.
"Continuing to terrorize civilian shipping, the enemy cunningly launched an X-31P anti-radar missile from tactical aircraft in the Black Sea in the direction of one of the ports in the Odesa region. The missile hit the superstructure of a civilian ship flying the Liberian flag as it entered the port," the statement said.
According to the statement, three of the ship's crew members - Filipino citizens - were wounded and one was hospitalized. The pilot who escorted the ship into the port was killed. Another port worker was injured.
"Russia has once again confirmed its status as an international terrorist state," the statement said.