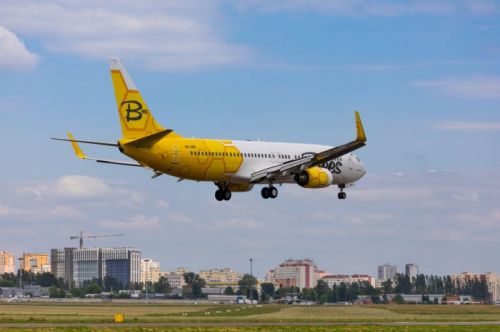 Photo: Facebook / Oleksandr Smerychansky
Bees Airlines has been stripped of its air operator's certificate because of its inability to "operate at least two aircraft."
This is stated in a State Aviation Service order dated 28 July 2022, which was published on its website, the CFTS portal reports.
In particular, the order, which was signed by the State Aviation Service's head Oleksandr Bilchuk, states that the air operator's certificate No. UA 059 has been canceled and that it should be returned to the State Aviation Service with operational specifications.
Bees Airlines received the air operator's certificate on 12 March 2021, when it had two Boeing 737-800 aircraft. The airline operated its first flight on 18 March 2021.
Bees Airline announced on 15 February 2022 that the leasing companies that owned the aircraft had demanded that all the aircraft should be based outside Ukraine. The airline had a fleet of four Boeing 737-800 aircraft at the beginning of the full-scale Russian invasion of Ukraine.