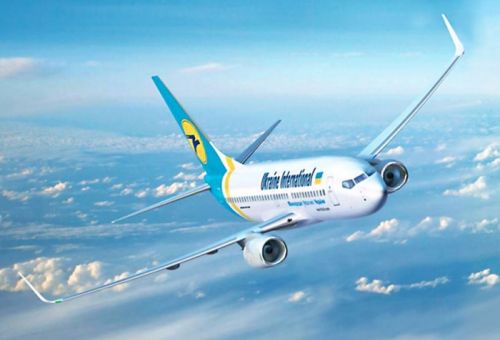 Ukraine International Airlines (UIA) has announced that it is continuing its gradual resumption of flights, the CFTS portal reports.
"The launch of dozens of flights will allow resumption of air links between regions of Ukraine and numerous European countries through the air hub at the Boryspil airport," the airline said.
In particular, UIA plans to resume flights on the following routes: Kyiv-Nice-Kyiv from 17 June; Odesa-Vilnius-Odesa from 13 June. A Kyiv-Delhi-Kyiv flight is scheduled for 11 April and it will be operated weekly from 2 May to 30 June. In addition, two flights are planned for 18 and 25 May while regular flights are scheduled to begin on 1 June.
Kyiv-Ankara-Kyiv flights will also resume on 20 June; Kyiv-Rome-Kyiv flights on 18 June; Lviv-Tel Aviv-Lviv flights on 20 June; Kharkiv-Tel Aviv-Kharkiv flights on 20 June; Kyiv-Warsaw-Kyiv flights on 18 June; Kyiv-Athens-Kyiv flights on 18 June; Kyiv-Chisinau-Kyiv flights on 29 April; Kyiv-Barcelona-Kyiv flights on 14 April; Kyiv-Larnaca-Kyiv flights on 24 April; Kyiv-Tashkent-Kyiv flights on 8 April; Kyiv-Batumi-Kyiv flights on 10 June.
In addition, UIA will continue to operate domestic flights to Kharkiv, Lviv, Dnipro, Zaporizhia, and Ivano-Frankivsk together with a partner airline, as well as its own regular flights to Odesa and Kherson, from June 2021.
UIA is also increasing the number of its Kyiv-London-Kyiv flights to 10 frequencies per week, Kyiv-Istanbul-Kyiv flights to 21 per week, and Kyiv-Tel Aviv-Kyiv flights to 14 per week.
Additionally, UIA plans to operate flights on the Kyiv-Jeddah-Kyiv route in the summer.
However, the airline has decided to postpone the start of flights on the Kyiv-Toronto-Kyiv and Kyiv-New York-Kyiv routes to the third quarter of 2021 due to the COVID-19 pandemic and the quarantine restrictions.
In addition, UIA is additionally offering several charter routes, particularly Kyiv-La Romana-Kyiv, Kyiv-Nevshehir-Kyiv, Kyiv-Marsa Alam-Kyiv, Kyiv-Pula-Kyiv, and Kyiv-Split-Kyiv.