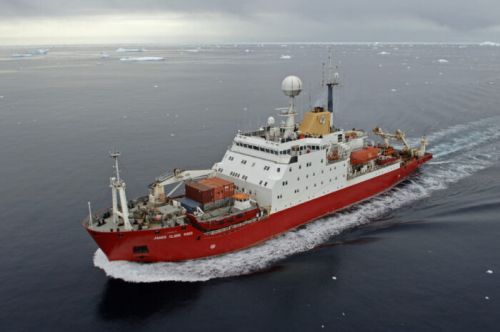 The James Clark Ross icebreaker has been sold to Ukraine after 30 years of service with the British Antarctic Survey.
The British embassy in Ukraine announced this in a statement, the CFTS portal reports.
"This is the second time that a UK research asset has transferred to Ukrainian research colleagues – the first being the transfer in 1996 of the former Faraday station that is now known as Vernadskyi," the statement said. According to the statement, the James Clark Ross icebreaker was the vessel that delivered the first Ukrainian mission to the Academician Vernadskyi polar station.
According to the statement, the ice-capable ship is a new asset for Ukraine, and it opens up new research opportunities for its National Antarctic Scientific Centre, particularly research into oceans and climate change in the polar regions.
As the CFTS reported earlier, the Cabinet of Ministers decided on July 7 to allocate funds (about USD 5 million) for the purchase of an icebreaker research vessel for Ukraine's Antarctic expeditions.
Built in 1990, the James Clark Ross icebreaker can break through ice layers up to 4 meters thick in extreme conditions and up to 1.5 meters thick in normal conditions.
The vessel has a length of almost 100 meters and a displacement of 5,732 tons. It specializes in biological, oceanographic, and geophysical research. It has several laboratories on board, as well as a scientific mooring winch. It has passenger berths for several dozen scientists and more than 20 crewmembers.
The vessel is named after James Clark Ross, a British naval sailor and explorer who participated in the largest expedition to Antarctica in the 19th century and later participated in expeditions to find the missing Franklin expedition in the Arctic.
James Clark Ross conducted the first mapping of the deepest part of the South Sandwich Trench in the Southern Ocean and launched the Boaty McBoatface autonomous underwater vehicle that studied the relationship between Antarctic winds and rising ocean temperatures.