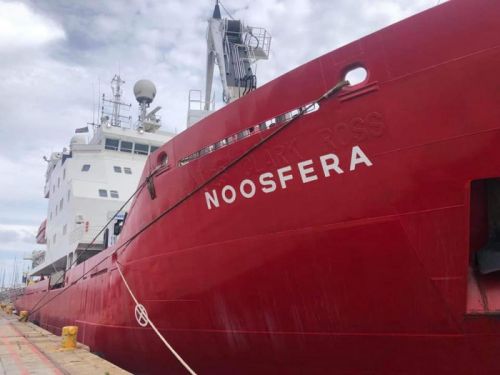 The Noosfera icebreaker, the flagship of the Ukrainian research fleet, left Cape Town (South Africa) for the Antarctic on 24 December to begin its second Antarctic season under the blue and yellow flag.
The National Antarctic Scientific Center announced this in a statement, the CFTS portal reports.
"The current expedition is a joint Ukrainian-Polish expedition financed mainly by the Polish Antarctic Program, which is very helpful to us at a time of a reduced budget because of the full-scale war. Therefore, the Noosfera will first travel to Poland's Arctowski Polish Antarctic Station, which is on King George Island," the statement said.
After that, the icebreaker will deliver cargo and a Ukrainian team of technical experts to the Vernadsky Research Base (the Ukrainian Antarctic station). These experts are expected to complete the ongoing modernization of the station's infrastructure.
"This season, there are plans to replace the heating system, establish a new site for holding boats, work on the grounding of the station's diesel and main building, and perform several other urgent works necessary for the successful winterization of the 28th UAE," the National Antarctic Scientific Center said in the statement.
Ahead of the icebreaker is a journey through the Atlantic and Southern oceans. The icebreaker is expected to reach the Vernadsky Research Base by the end of January next year.
According to the statement, the Noosfera is going to Antarctica with a big trident on board. Two small Ukrainian Coats of Arms were installed in the fall of this year during the repair and preparation of the ship for the Antarctic voyage.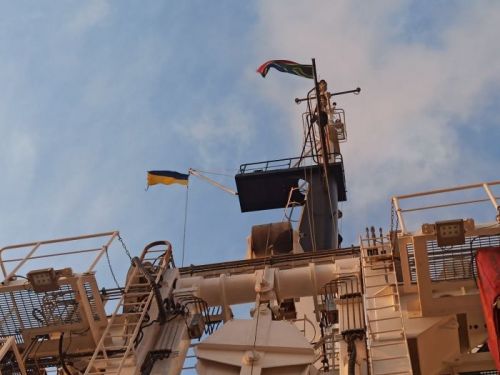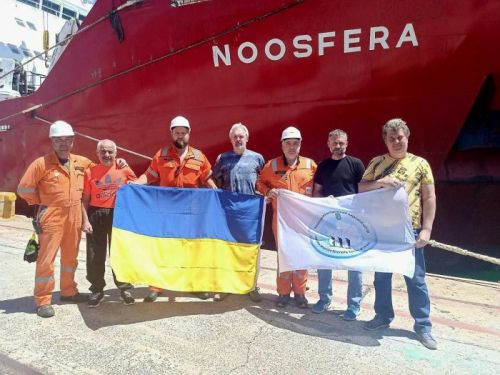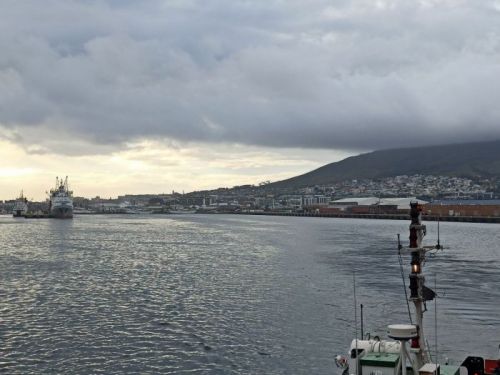 As reported earlier, the Noosfera's first Antarctic season lasted from late January until late May 2022. The icebreaker facilitated the successful rotation of the winterers at the Vernadsky Research Base, the rotation of polar explorers at the Arctowski Polish Antarctic Station, and the conduct of unique research involving the study of the Southern Ocean.