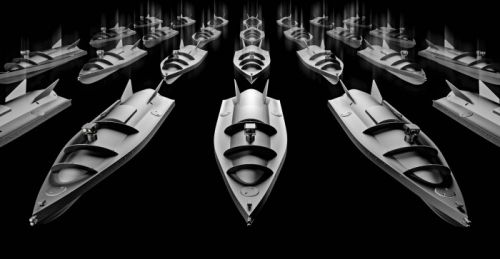 Funds for purchasing 25 naval drones for the Ukrainian Armed Forces have been raised as of 16 November.
Yaroslava Hres, the coordinator of the United24 fundraising platform, announced this on 16 November, the CFTS portal reports.
According to her, citizens of Lithuania have joined the fundraising initiative, and they have already raised funds for one drone and have begun raising funds for the second.
Significant help is also coming from Estonia and Latvia, Hres said.
As previously reported, the fundraising for maritime drones was organized to ensure the protection of Ukrainian marine waters. The fleet of drones will also be a valuable tool for ensuring the stable operation of the humanitarian maritime corridor for exporting grain and other foodstuffs from Ukraine.
The first attack in history to be conducted exclusively by naval drones in history took place on 29 October, when naval drones attacked the Russian fleet in Sevastopol.