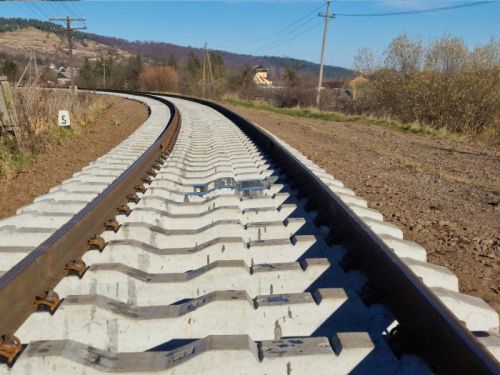 The Ukrainian Railways joint-stock company (Ukrzaliznytsia) is continuing the work on the restoration of tracks on a railway section near the Polish border, which will allow trains from Przemyśl to Khyriv to run on European-gauge tracks.
The CFTS portal reported this, citing the Rynek Kolejowy publication.
The restoration work began in August, and sleepers have already been laid in some parts of the railway section, especially those closer to Khyriv, and tracks in some parts.
Published photographs show the use of sleepers on which both European 1435-millimeter-gauge and standard 1520-millimeter-gauge tracks, i.e., combined tracks, can be laid. However, according to the photographs, work on laying the railway track has not yet begun in some parts.
Poland allocated PLN 47 million for the repair of its railway section.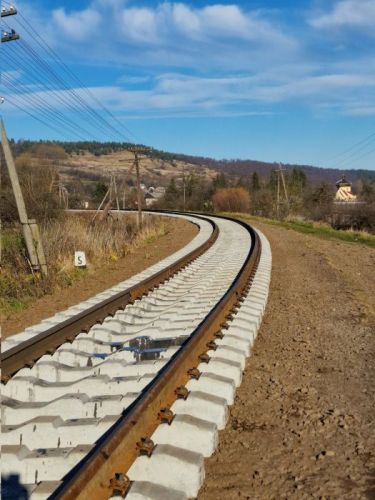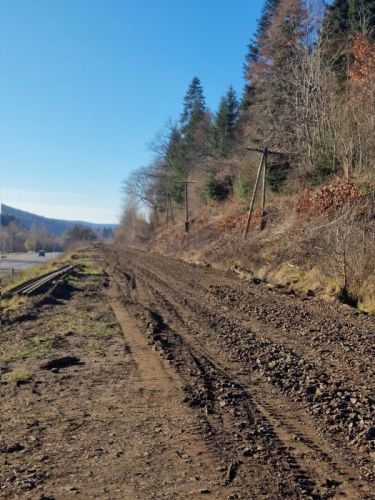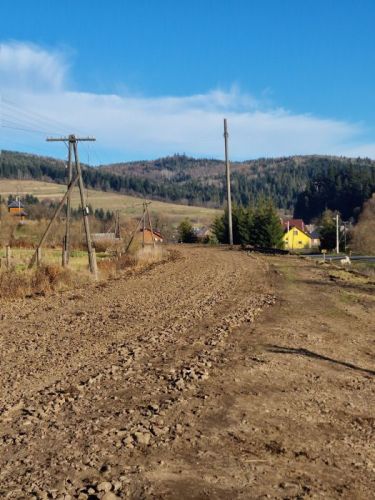 As the CFTS portal reported previously, efforts to restore railway traffic through the Nyzhankovychi and Malkowice stations have been going on for over five years. Activists with the Polish group "Line 102," which advocates for the restoration of railway traffic on the Przemysl - Nyzhankovychi - Khyriv - Kroscienko railway section, traveled from Przemyśl to Ukraine for the first time in 22 years in late 2016. The activists arrived from Poland on a draisine. They subsequently traveled to Nyzhankovychi by train several times.
The Warsaw - Zagorz train operated on the Przemyśl - Nyzhankovychi - Khyriv - Krościenko route until 1994. It passed through Ukraine without stopping. Previously, a European-gauge (1435 mm) track existed on the Ukrainian section of the track. The Nyzhankovychi - Khyriv - Kroscienko section of the route was repaired after 1994, resulting in the European-gauge track between Nyzhankovychi and Khyriv being changed to the 1520 mm standard gauge. The combined track between Khyriv and Kroscienko was preserved.