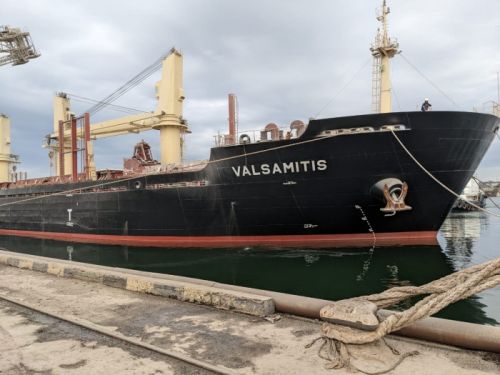 Eleven vessels carrying 422,000 tons of agricultural products to Africa, Asia, and Europe have left the ports of Greater Odesa in the past two days under the Black Sea Grain Initiative, which established a humanitarian maritime corridor to allow ships to export grain and other foodstuffs from Ukraine.
The Ukrainian Ministry for Development of Communities, Territories, and Infrastructure announced this in a statement, the CFTS portal reports.
The vessels include the Alanda Star bulk carrier, which is transporting 30,800 tons of wheat to Egypt, and the Eurochampion tanker, which is transporting 45,000 tons of oil to India.
"The key obstacle to the operation work of the 'grain corridor' remains obstruction by the Russian Federation under the pretext of inspecting ships in the Bosporus. This has led to a steady queue of 90+ ships, the incurring of million-dollar losses by cargo owners, and a shortfall of at least 5-6 million tons in exports during the year," the ministry said in the statement.
According to the statement, 96 ships were waiting for inspection in the Bosporus as of 27 December, including 71 heading to Ukrainian ports and 25 already loaded with agricultural products.
"Six out of 10 scheduled inspections take place every day. In addition to reducing the number of inspection teams, the Russian side has resorted to the tactic of prolonging the period of the inspections themselves by demanding the checking of indicators that are not stipulated in the Joint Coordination Center's documents and are unrelated to the goals of the inspections. Because of these actions, the number of vessels entering Ukrainian ports to be loaded with Ukrainian agricultural products is reducing. Thus, the Brave M bulk recently left the port of Odesa with 28,000 tons of grain intended for Libya. Before that, it waited a month for an inspection in the corridor before it could enter the port to be loaded," the ministry said.
Since 1 August, 605 ships transporting 15.9 million tons of Ukrainian agricultural products to countries in Asia, Europe, and Africa have left the ports of Greater Odesa.