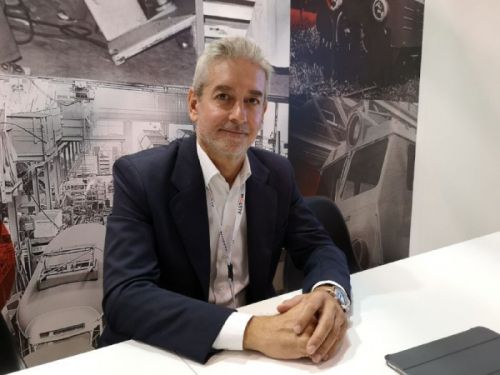 Alstom, a rolling stock manufacturer based in France, has signed more than 50 contracts with potential Ukrainian suppliers.
Antonio Moreno, Alstom's managing director for Central and Eastern Europe, announced this at the TRAKO 2021 international railway fair in Gdansk.
"We have signed more than 50 non-disclosure agreements with Ukrainian companies that could potentially become our suppliers," the CFTS correspondent quoted Antonio Moreno as saying.
According to him, these are not only potential suppliers within the framework of the planned contract for supply of electric locomotives to Ukraine, but also potential suppliers of components to companies within the entire Alstom network.
However, the company explained that the signing of a non-disclosure agreement does not mean that a specific Ukrainian company will be able to work with the French company.
It means that Alstom is interested in cooperation, but the French-based company expects that the relevant Ukrainian enterprises will meet its requirements.
Asked by the CFTS portal whether Alstom has decided on the Ukrainian plant at which the final assembly of electric locomotives for the Ukrainian Railways joint-stock company (Ukrzaliznytsia) will take place, Moreno answered in the affirmative. However, he refused to name a specific plant.
Alstom spoke about possible cooperation with 50 Ukrainian suppliers back in 2019, but this issue was still at the initial negotiation stage at that time.
In addition, an intergovernmental agreement on financing the purchase of about 130 electric freight locomotives for Ukrzaliznytsia was signed between France and Ukraine on 13 May this year.
The purchase of the electric locomotives will be financed with Ukrainian state budget funds and foreign loans. In particular, France will provide loans for financing 85% of the deal.
Financial support from France is expected to amount to EUR 750.125 million. This amount includes a Treasury loan not exceeding EUR 350 million and a bank loan (or loans) not exceeding EUR 400.125 million guaranteed by Bpifrance Assurance Export.