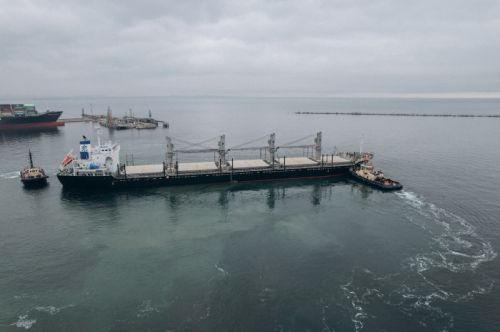 A vessel carrying 27,000 tons of Ukrainian food wheat departed for Ethiopia on 15 November.
According to Ukraine's Minister of Infrastructure Oleksandr Kubrakov, this amount of food wheat will be sufficient to feed almost 100,000 people suffering from hunger for a year.
The German government and the United Nations' World Food Program facilitated the shipment of the grain.
This is not the first ship to transport Ukrainian grain to Ethiopia. The first bulk carrier departed for this country in August, and the Ikaria Angel bulk carrier departed on 31 October.
Ethiopia was one of the 13 countries that voted against the resolution on "Provision of Legal Remedies and Reparations in Connection with (Russian) Aggression against Ukraine" at the United Nations on 14 November.