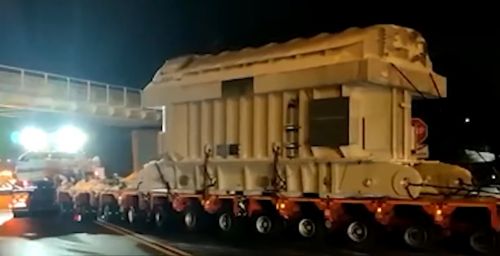 The Ukrenergo power company has provided information about the transportation of an autotransformer with a weight of 1,000 tons, a height of 4.5 meters, and a length of 10 meters from Europe to Ukraine, the CFTS portal reports.
The new autotransformer covered a relatively short distance of 500 kilometers in two months.
"Even in a disassembled state, it was difficult to transport it through narrow European streets: the wires of power lines were manually raised along the entire route and even the fountain at an intersection had to be disassembled," the company said in a statement.
According to the statement, bridges over roads were also a big problem.
"Six centimeters of asphalt was removed and the gap between the structure and the load was still only a few millimeters," Ukrenergo said.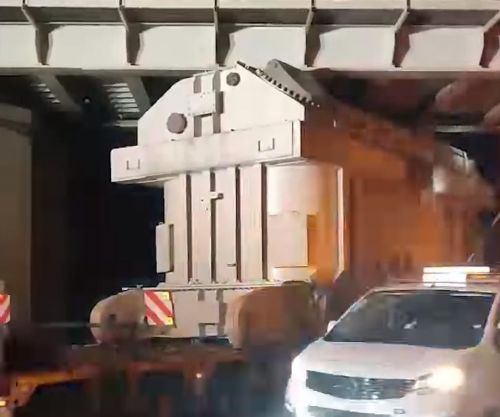 The company has now launched the autotransformer into operation.