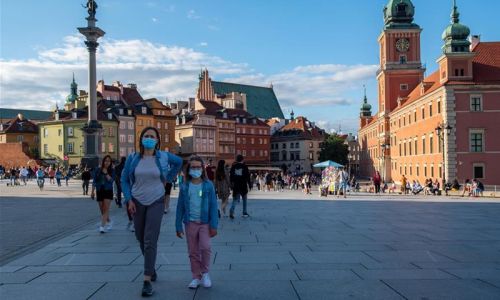 Ukrainian citizens traveled to 123 countries in 2020, when more than 11.250 million Ukrainian citizens traveled abroad despite the quarantine.
This is stated in data from the State Border Service of Ukraine, the CFTS portal reports.
Three countries bordering Ukraine were the most visited by Ukrainian citizens: about 4 million Ukrainian citizens visited Poland, 1.635 million visited Hungary, and 1 million visited Russia.
The countries most visited by Ukrainian citizens in 2020 also include Turkey (965,000), Egypt (730,000), Romania (more than 626,000), Belarus (496,000), Slovakia (336,000), Moldova (328,000), Germany (222,000), and the UAE (100,000).
In addition, 68,000 Ukrainian citizens traveled to Austria, almost 60,000 to Italy, 53,500 to Spain, 44,500 to Britain, 42,000 to Bulgaria, 41,000 to Israel, 33,600 to Georgia, 26,500 to Greece, 24,000 to Denmark, about 20,000 to Qatar, and 14,500 to the Dominican Republic.
According to State Border Service data, 23,000 Ukrainian citizens visited Montenegro, 16,200 Croatia, 12,000 Albania, 33,000 Lithuania, 19,500 Latvia, and almost 10,000 Finland.
However, the number of foreign visitors to Ukraine reduced almost threefold to about 3.4 million people from 192 countries last year.
Most of the travelers to Ukraine came from neighboring countries: 933,000 from Moldova, 463,500 from Belarus, 390,000 from Russia, 272,000 from Poland, 229,000 from Romania, and 217,000 from Hungary. Ukraine also received 149,000 visitors from Turkey, 74,000 from Germany, 57,000 from Israel, and 42,000 from the United States in 2020.
The overwhelming majority of the foreigners visited Ukraine for private and tourist purposes and 70,000 passed through the country on transit.