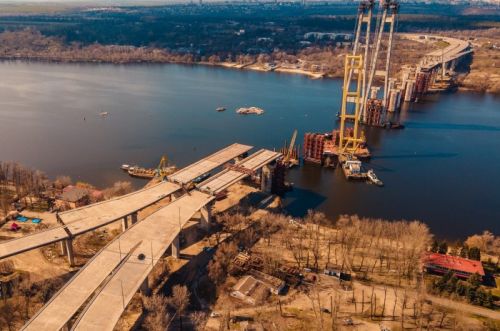 The erection of temporary supports a cable-stayed bridge that is being constructed in Zaporizhia is nearing completion and preparations for installation of the bridge's superstructure are underway.
The State Road Agency (Ukravtodor) announced this in a statement, the CFTS portal reports.
According to the statement, the next stage will be the construction of the first superstructure of the main structure.
"After the superstructure is assembled and welded into a single section, the temporary supports will be dismantled to clear up the River Dnipro channel," the statement said.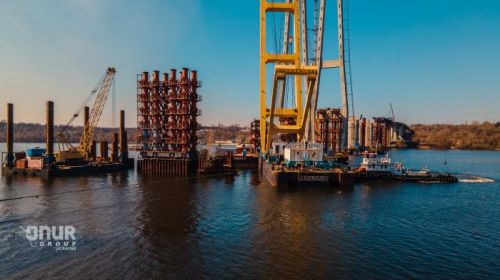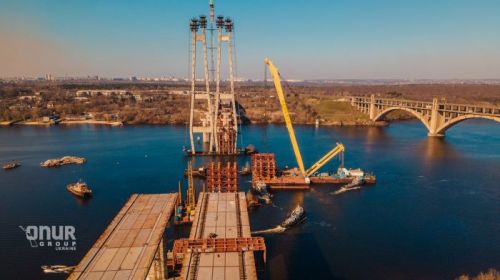 "The Zaporizhia Bridge is an ensemble of complex engineering structures, dictated primarily by the complexity of Zaporizhia's landscape. The highway has a total length of 9 kilometers. There are six interchanges, which include 27 structures, as well as two out-of-class bridges," Ukravtodor said.
According to Ukravtodor, completion of the work on the upper part of the cable-stayed bridge will allow traffic to flow from the Khortytsia district through an island to a coastal highway.
"About 500 builders are working 24/7 on the Zaporizhia Bridge to ensure that it is completed on time," the statement said.